News
A new expansion strategy for «AXA Insurance» for the new year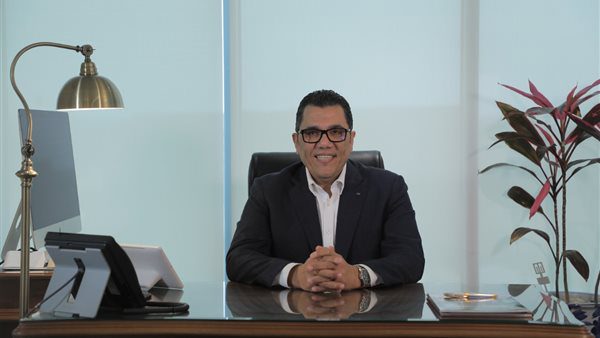 Iman Al-Wasli
In continuation of the success that Achieved by AXA Egypt in the Egyptian market, the company launched a major celebration with the aim of announcing its new expansion strategy for the fiscal year 600/2023, and honoring the distinguished insurance brokers in the Egyptian insurance sector, both individuals and companies, by handing them valuable prizes in appreciation of their fruitful efforts.
This celebration came within the framework of AXA Egypt's keenness to exchange ideas and various experiences to develop the insurance sector in Egypt, and to enhance means of cooperation between it and the various insurance brokers and success partners, who participated with it during its successful journey for more than 8 years.
The AXA executive team attended the ceremony with a large group of the company's team The celebration also witnessed the presence of 500, one of the most important and largest insurance brokers, both companies and individuals. Egyptian Reham Abdel Hakim with a band playing in a pleasant atmosphere.
In this context, Ayman Kandil, Managing Director of AXA Life Insurance Egypt and Chairman of the Board of Directors of AXA Insurance Egypt, praised the efforts made and the outstanding performance of insurance brokers during the past year, and emphasized the company's belief in the capabilities of insurance brokers as a strategic partner For success and one of the most important distribution channels that the company relies on in achieving its strategy in meeting all the needs of its customers, and providing them with comprehensive protection.
Kandil added that the AXA group of companies in Egypt aims to achieve a growth rate of 500% of its installments portfolio during the fiscal year 2023/2022 with a focus on providing innovative products and paying attention to digital transformation in the insurance sector to provide unique services to its customers in Egypt, who number more than 2.1 million customers at the end of 600.
It is worth mentioning that Shirk group It AXA in Egypt started its business in the Egyptian market a year ago 500 to provide all the distinguished insurance products that were well received by customers, such as medical insurance for individuals and companies of all types and sizes, and protection and savings programs , car insurance, personal protection, property insurance for companies, life insurance for small and medium companies, micro insurance and other innovative services that meet all customer needs.