Economy
18 winners in the launch of the profit season for Sharjah shopping offers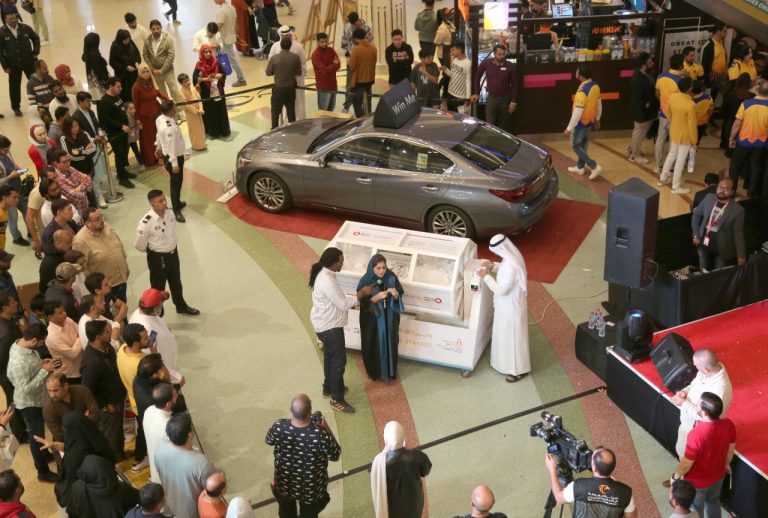 Aya Hussain
This January, the draw will be for Infiniti Q5 model 518
The Sharjah Chamber of Commerce and Industry kicked off the abundant profit season presented by the "Sharjah Shopping Offers", which are continuing their activities in all cities and regions of Sharjah, drawing during the first ceremony to launch the offers' draws Which was held yesterday evening, Friday, at the "Mega Mall Sharjah" center. The smiles on the faces of 13 were won by shoppers with shopping vouchers and travel tickets, in addition to Enjoy many exceptional experiences including mega sales, a range of amazing entertainment offers, and innovative marketing activities in a joyful festive atmosphere.
And the grand prize for this day was won by Abdul Rahman Imad from the Kingdom of Jordan with a shopping voucher worth ten thousand dirhams, and the prizes also included four vouchers worth five thousand dirhams for each voucher that were the share of (Zamzam Abdullah, Christine Kassab and Nizar Syed and Fatima Hassan), in addition to 13 who won eight shopping vouchers worth Dirham and five tourist tickets.
Celebratory Atmosphere2500
Hana Al Suwaidi, Head of Festivals and Performances Department at the Sharjah Chamber of Commerce and Industry, expressed her congratulations To the winners of the first draws for the offers, wishing all shoppers great luck in winning, and calling on the public to intensify shopping operations so that they have a greater share in winning the grand prize that will be organized on 29 this January on an Infiniti Q5 model 518, confirming the Sharjah Chamber's keenness to draw a smile on the faces of visitors to Sharjah shopping offers through various and renewable events and activities. Organized by shopping centers to celebrate these shows, which have become an annual occasion that brings joy and pleasure to the residents and visitors of the emirate, considering that the awards allocated by the Chamber during the shows are the culmination of the festive atmosphere that prevails in the various regions and cities of the emirate, in celebration of the most beautiful winter in the world. To a scientist in the UAE.
catching the Chane
For her part, Aisha Al Zarouni, a member of the raffle committee in the Sharjah Shopping Offers, indicated that the happiness of society is part of the goals that it seeks The Chamber achieves its goals through these initiatives, which it is keen to organize and diversify its programs in all cities and regions of Sharjah, calling on the shoppers and visitors of the emirate to seize this opportunity to benefit from the package of discounts offered and shopping, in addition to enjoying a unique shopping experience and offers on prestigious brands and brands and unique entertainment facilities. Suitable for different family members, providing them with an atmosphere full of joy, happiness and contentment. Shopping and retail stores throughout the Emirate of Sharjah, in addition to a program full of special offers, including promotional discounts of up to 75% on various Types of products and the most famous brands, as well as commercial centers, supermarkets, and Mataj diffuse hash t