News
Nasser Military Academy signs a cooperation protocol with Helwan University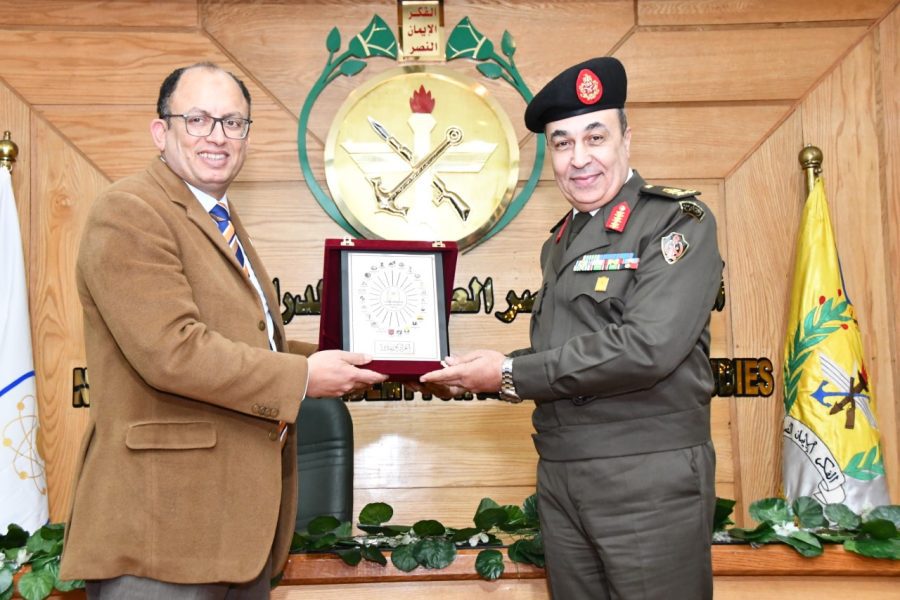 Aya Hussein
Signed by Nasser Academy Military Studies for Postgraduate Studies signed a cooperation protocol in the scientific and research fields with Helwan University, within the framework of the armed forces' keenness to support constructive cooperation between Nasser Military Academy for Postgraduate Studies and various Egyptian universities to achieve a scientific breakthrough in the education and scientific research system.
Major General Ashraf Faris, Director of the Nasser Military Academy for Studies Dr. El-Sayed Qandil, President of Helwan University, signed the protocol, which aims to exchange scientific and educational experiences, especially in strategic issues and national security, by organizing lectures, seminars and conferences, and holding training courses at the Academy for leaders, faculty members, and students at Helwan University, as well as exchanging visits and seeking the assistance of experts from Both sides in the fields of scientific research and knowledge
8506385881177650947 The protocol also includes hosting the leaders and advisors of the Academy to hold open meetings at Helwan University, as well as making available the contents of scientific libraries to scholars with regard to various topics of interest to researchers from both sides.
The signing ceremony of the protocol was attended by a number of leaders of the armed forces and a number of Helwan University officials 585639050031161