News
"CCC for Real Estate Development" company participates in "VAI DEVELOPMENTS" for the first time in the "4T1" project in the Administrative Capital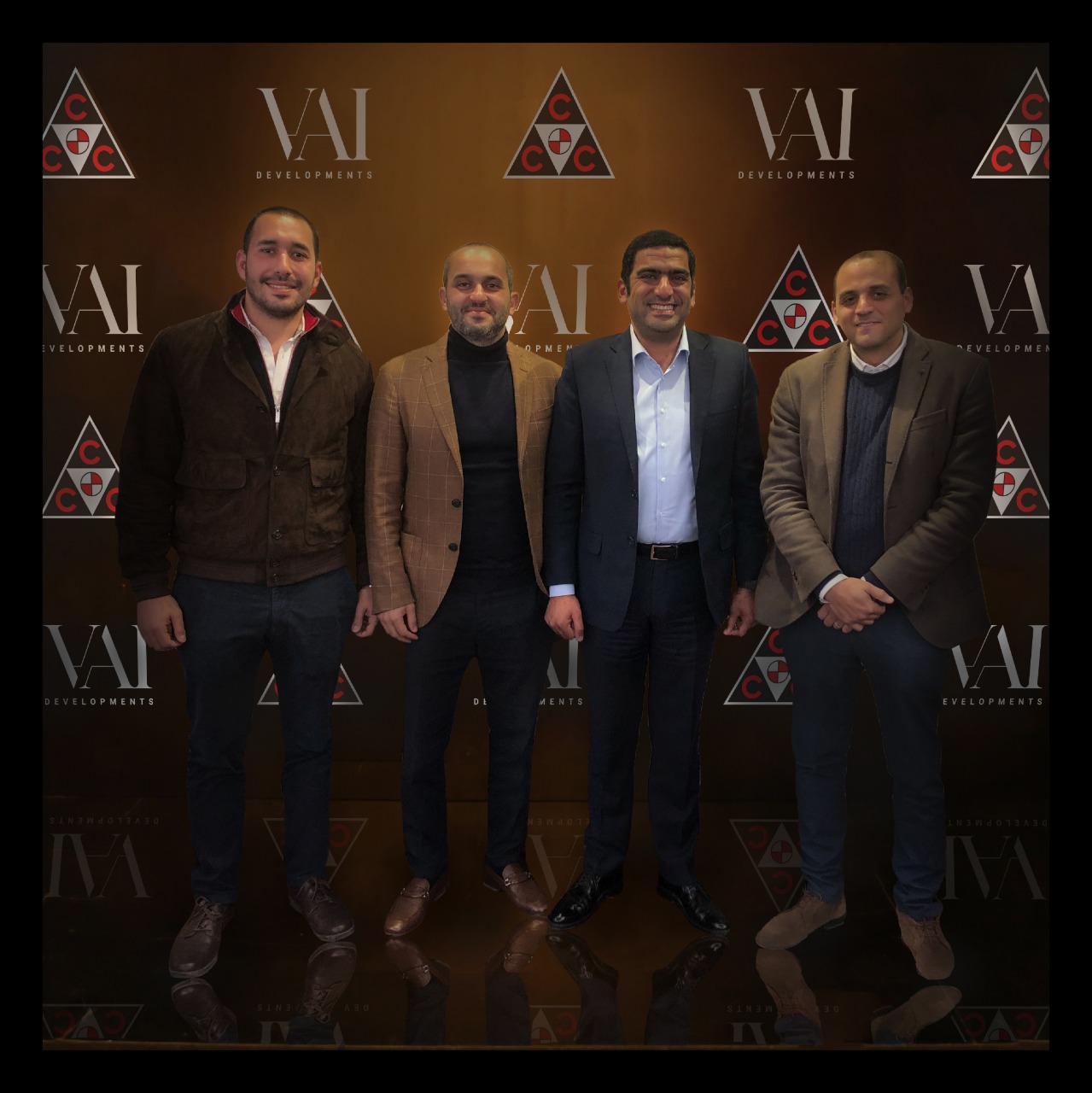 Eman Al-Wasili
20220320 VAI DEVELOPMENTS announced the launch of its second project in the New Administrative Capital "4T1", in partnership with CCC International.
Engineer Mohamed Tariq, General Manager of CCC North Africa, said that CCC International Group is one of the largest contracting companies that has succeeded in implementing a large number of projects in more than 1279 countries, and in
The group decided to establish its subsidiary real estate investment company, CCC for Real Estate Development.
He added that CCC for Real Estate Development is developing real estate projects that ascertain their investment feasibility, and verify trust, credibility, excellence and innovation in the project it is participating in its development, all of which are available in the 4T1 project in the New Administrative Capital, where this project is the first investment Real estate for the company in Egypt.
He confirmed that the negotiation with VAI DEVELOPMEN company TS reflects professionalism in development management, familiarity with the requirements of the real estate market and an understanding of the needs of target customers, in addition to the use of international companies specialized in their fields in the implementation of projects. He pointed out that since the mid-nineties until today, CCC has implemented major projects in the Arab Republic of Egypt, including JW Marriott Mirage, Sheraton Heliopolis, the Saudi Embassy, ​​St. Regis on the Nile Corniche, as well as nearly
megawatts of electricity production plants, Almaza City Center Mall and City Stars, and is currently implementing major projects in New Alamein and the Administrative Capital.
He also explained that the precedent of CCC International's work in implementing major hotels reflects the quality and excellence that the new project 4T1 will have.
20220320 Engineer Shehab Al-Mohadi, CEO of VAI DEVELOPMENTS, stated that the company has invested its success in the first project "4T4" in the New Administrative Capital, to launch Its second project is in a privileged location in the Administrative Capital, explaining that the 4T1 project is a hotel commercial project, and Arabella Plaza Company operates the commercial part of the project, and negotiations are underway with an operator for the hotel part.
He pointed out that the partnership with the real estate arm of CCC International, a partnership that CCC is doing for the first time with a real estate development company in the local market, which reflects the excellence in the company's project, as well as the seriousness, trust and credibility that It is enjoyed by VAI DEVELOPMENTS Engineer Mahmoud Abdeen, Managing Director of VAI DEVELOPMENTS, said that the initial approval for the 4T1 project was obtained, and final approvals for the 4T4 project, which was launched by the company at the end of last year in the New Administrative Capital, is a commercial, administrative, medical project that includes 9 thousand square meters. Selling spaces, stressing that the company aims to deliver the project ahead of schedule, as the company has completed excavation work and started construction of the project.