News
The Arab Contractors announces a new road project in Nigeria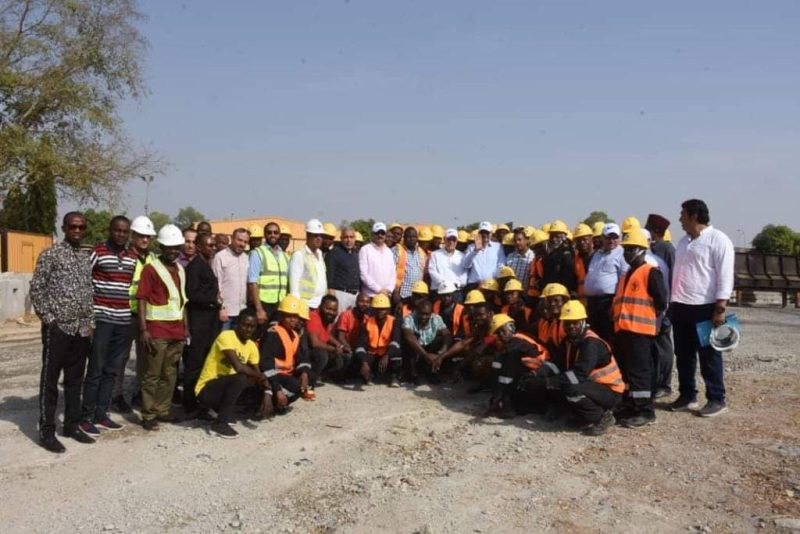 Aya Hussain
Eng. Sayed Farouk, Chairman of the Arab Contractors Company, announced that The company is working on a dual carriageway rehabilitation project in the Nigerian capital, Abuja, and indicated that the new project is Oyo Ibadan with a length of 12 how much is an asphalt road with a width of 45.12 m for each direction. The project also includes rain water drainage works. Industrial works along the way, and the project is funded through the Nigerian Federal Ministry of Works.
This came during his visit The Chairman of the Board of Directors to the Nigerian capital, Abuja, in addition to a visit to the city of Lagos, the economic capital of Nigeria, accompanied by Dr. Muhammad Onsi Al-Bashouti, a member of the Board of Directors, and Mr. Imad Obaid, the financial supervisor for the African sector, and they were received by Engineer Muhammad Al-Aidarous, Managing Director of the Nigerian company, and Engineer Wael Farouk General Manager of the company.
During the inspection tour to follow up on some Ongoing projects The Chairman of the Board of Directors met with the employees and thanked them, praising their efforts, praising the quality of the projects they undertake, and asking them to exert more efforts in order to increase the volume of business.
Engineer Syed Farouk explained that the Nigerian Arab Contractors Company was one of the first companies to be established in the African continent in the year 800, and it was able to During those years, to become one of the largest companies present in the Nigerian market, and to gain the trust of customers as well as citizens due to the great quality that distinguishes its projects in addition to the great commitment with customers, adding that the company receives a great welcome in the Nigerian market.
1673865105212 Engineer Mohamed Al-Aidarous, Managing Director of the Nigerian company, added that the company, since its inception, has implemented many projects in the field of construction, various buildings, infrastructure works and utilities, including roads, bridges and networks. Sanitary drainage, rain drainage, drinking water, and electricity networks. The company's human resources depend on Nigerian workers and engineers who work side by side with their Egyptian brothers.