News
Cablexx exhibition (CABLEXX 2022) on March 28 in Cairo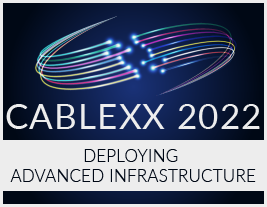 Aya Hussein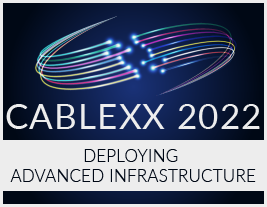 ROOT Technologies, the organizer of the CABLEXX Conference and Exhibition, has announced the dates for the upcoming session CABLEXX, the most prominent event dedicated to advanced infrastructure solutions and technologies, will be held from 29 to March in Cairo, Egypt.
This year, CABLEXX has a number of participation from the most important and largest companies, to name a few: R&M Company – SKY Group AI TECH GROUP – HitekNOFAL OPTIX – Datwyler IT Infra – Energya Cables – Superior Essex – STL – EELAF – AEM – Trident Technology Services – HFCL Group – Canovate – OPTOKON – Conteg – BICC Cables – TechValley – FIBRAIN – CIRCON Engineering – Fremco – UAS – EXFO – Sumitomo Electric
The CABLEXX Conference and Exhibition is scheduled to address many topics Technological by industry experts such as: Fiber Optics – FTTx – Fiber Blowing Machines – Data Centers – Racks – Enclosures – Distribution Systems – Enterprise, Residential, Industrial & Healthcare Cabling – Connectors – Microducts – Network Components – Ducts – Network Diagnostics – Installation Equipment – Test & Measuring Systems – Power Cables
Advanced infrastructure is necessary to achieve a better quality of life for current and future generations. It is also one of the largest areas of growth affecting both the public and private sectors. Africa and the Middle East are expected to play a leading role, driven by the demand for advanced solutions and services. The need to improve the existing infrastructure is essential for new services based on the latest technologies that enrich the quality of life of citizens. ) CABLEXX will allow participants to present their innovations, technologies and new products to decision makers, and the exhibition is also interested in promoting knowledge exchange and communication opportunities between attendees. . Cablex is a must-attend event for all those interested in digital transformation.