News
The Minister of Commerce and Industry witnesses the signing of a memorandum of understanding between the Industry Modernization Center and the Saudi Obeikan Group to support digital transformation and keep pace with the Fourth Industrial Revolution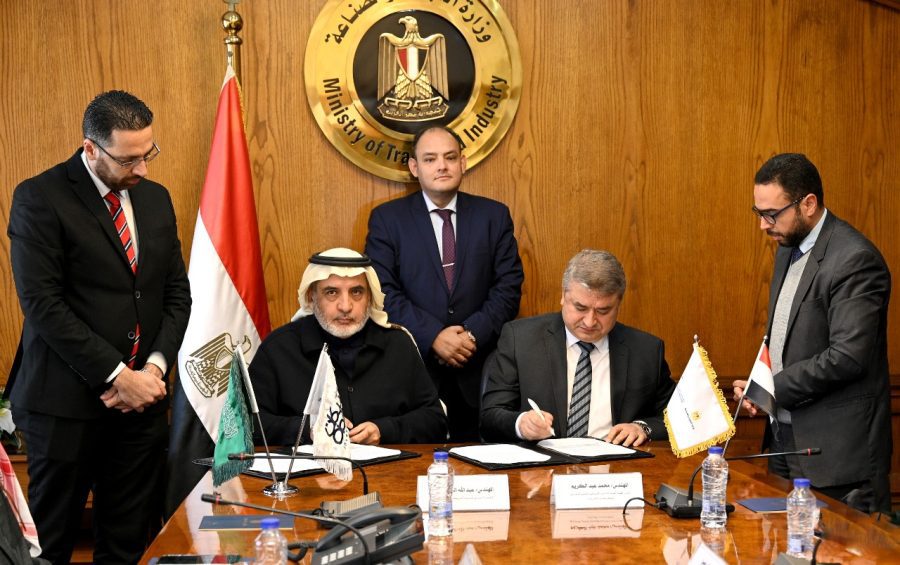 Written by: Fathi Al-Sayeh
Eng. Ahmed Samir, Minister of Trade and Industry witnessed the signature A memorandum of understanding between the Industrial Modernization Center and the Saudi Obeikan Investment Group, with the aim of enhancing cooperation in the areas of digital transformation and technological support to keep pace with the fourth industrial revolution. 20230117 The minister said that this agreement comes within the framework of the ministry's keenness to raise the competitiveness of the Egyptian industry and support investment in various industrial activities, in a way that contributes to achieving economic development. sustainable development and keep abreast of the developments of the fourth industrial revolution, indicating that the agreement reflects the ministry's direction towards consolidating the foundations of digital transformation in the industrial sector in line with the state's directions and Egypt's vision 2023 in this regard.
For his part, Engineer Mohamed Abdel-Karim, Director Al-Tan explained According to the Industry Modernization Center, the two sides agreed to develop joint practical and advisory cooperation to contribute to supporting the Egyptian industry's direction of digital transformation and the use of the latest methods and technology for the Fourth Industrial Revolution, due to the ability of these applications to enhance economic growth and increase the competitiveness of the industrial sector compared to traditional methods. This memorandum is a framework for programs Future cooperative, pointing out that the agreement aims to achieve digital transformation through the use of artificial intelligence technologies, conducting free studies, and presenting recommendations and proposals for the development and modernization of industries, especially small and medium, which fall within the scope of the Industrial Modernization Center in various governorates.
20230117 Abdul Karim added that the areas of cooperation within the framework of the agreement include digital transformation, automation, the Internet of Things, training programs and cadre preparation, an assessment of the companies' readiness for digital transformation, and the possibility of partnership. In supporting the spread of digital solutions in the field of public safety, supply chains and shipping.
In turn, Engineer Abdullah Obeikan, CEO of the Obeikan Group Keen investment The group aims to strengthen the frameworks of cooperation with the Center for its important role in advancing the Egyptian industry in its various sectors and enhancing the competitiveness of the industry in the domestic and foreign markets.
20230117 Obeikan added that the group is one of the leading multinational companies specialized in the fields of packaging, digital solutions, education and knowledge, and has become one of the largest 16 companies in the Kingdom of Saudi Arabia, It employs more than 2023 employees in 16 countries.20230117