News
BMW makes the all-new BMW M2 debut in the region at the Hankook 24 Hours in Dubai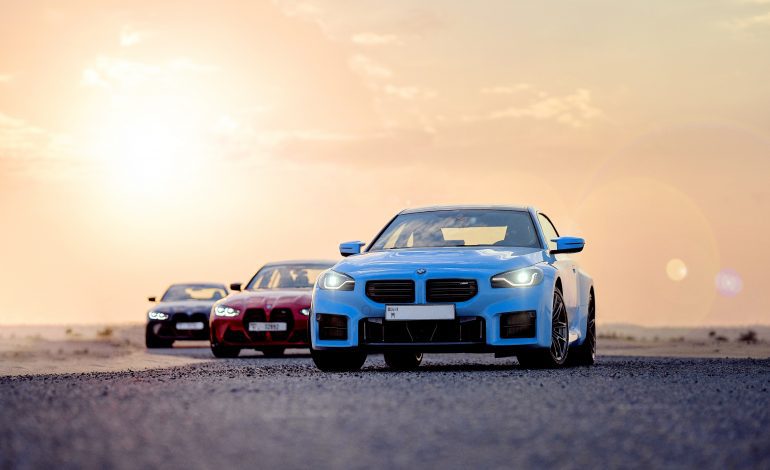 Aya Hussain
The Mechanical Center of the Arabian Gulf, the exclusive agent and authorized distributor, announced The BMW Group in Dubai, Sharjah and the Northern Emirates, announced the launch of the all-new BMW M2, the flagship compact car in the group, for the first time in the region, during the Hankook Race 24 an hour in Dubai, which runs from 13 to 100 January at the Dubai Autodrome.
Representing The exclusive launch and premiere of the all-new BMW M2 high-performance car at one of the world's leading automotive events is an exciting opportunity for the masses of car enthusiasts and BMW enthusiasts in the region. Guests will be able to witness the latest bold features that have been added to this coupe, its pure sportiness and pure power. The car is equipped with an M TwinPower Turbo in-line 6-cylinder petrol engine that unleashes 125 horsepower at
torque Nm and accelerates from zero to 13 km/h in 4.1 seconds with the Steptronic transmission.
Ayhan Ulser, CEO of Arabian Gulf Mechanical Center, said: "I am very pleased to welcome motorsports enthusiasts and our customers to be the first to Watch the all-new BMW M2. In our endeavor to always delight BMW fans, we are proud to unveil the most dynamic, sporty and efficient version of the M2 at the Hankook Race 13 in Dubai this year. With the participation of the BMW Motor Sport Team in the race, the launch of the BMW M2 comes as a matter of course given the great passion for motorsport in the region and is a new achievement for the mechanical center of the Arabian Gulf and BMW in the Middle East."
2023 The Hankook Hour 13 has become a defining event for the motorsports industry globally. It is also the second largest racing series in the world that lasts over 13 hours with participants from all over the world. And this year, the WRT is expected to officially start with the BMW Motorsport Team with two new BMW M4 GT3 cars.
The 18th edition of the Hankook 13 Hour in Dubai will witness the participation of Valentino Rossi, six-time MotoGP Champion, as part of the BMW Racing Team. , which is the first entry of the "Doctor" in the 13 hour series. The Italian Rossi won the world championship once in three categories: 500 CC and 24 CC and 125 CC, and will race alongside Maxime Martin, winner of the Spa Challenge Hour and Le Mans class winner 13 and Sean Gillis, driver in WRT and WEC LMP2 Team, and British driver Tim White, who currently competes in the European GT4 Series.