Economy
"OPay Egypt" cooperates with "Sky Finance" to provide advanced digital services and solutions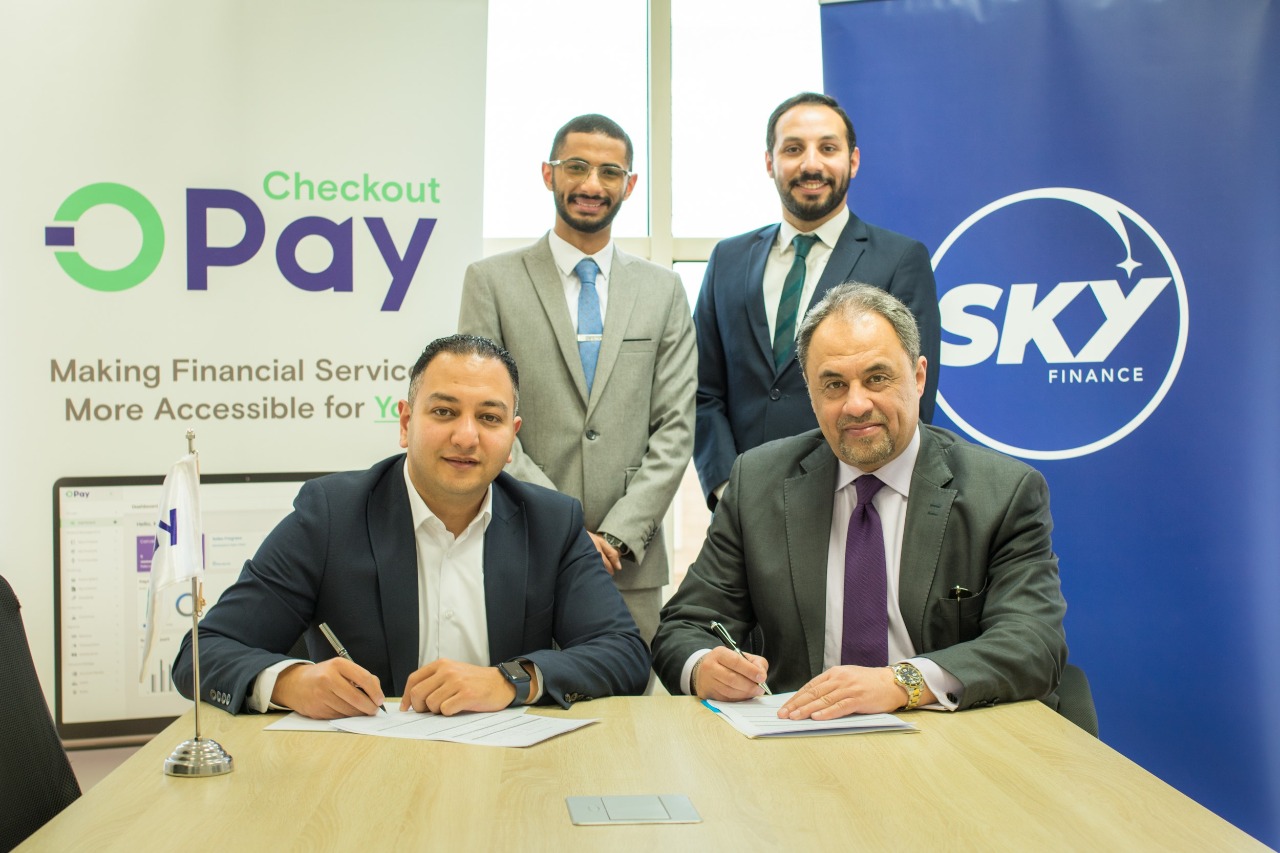 : Fathi Al-Sayeh
"OPay Egypt" announced for payment services The signing of a new cooperation strategy with "Sky Finance", which works in the field of consumer finance, with the aim of providing "OPay Checkout" digital solutions in the field of accepting electronic payment for "Sky Finance" customers. Under the agreement, OPay "Egypt" becomes the digital arm of Sky Finance and its customers by providing all the different payment methods as a first stage, as well as the financial services provided by "OPay" in order to facilitate the process of paying all their installments And their loans electronically, which they obtained from "Sky Finance", where the company works in various areas of installments in the field of cars, other than the issuance and financing of insurance policies, as well as its recent entry into the field of consumer finance. Basem Mahmoud, Vice President and Regional Director for the Middle East and North Africa for Admission and Acquisition Services at OPay Egypt, expressed his happiness at signing this agreement. As part of the company's strategy to expand and increase the base of its partners in various sectors, he stressed that the partnership with "Sky Finance" will contribute to strengthening all efforts provided by "OPay" with the aim of providing high-quality digital financial services to customers of all categories and providing services
He also added that this protocol will enable "Sky Finance" customers to benefit in different ways. Payment provided by "OPay Checkout" platform through its application or electronic portal in order to save time and effort for customers to complete their digital operations in an instant and expand the use of the latest technological methods in line with Egypt's vision .
It is mentioned that the OPay Checkout platform offers many advantages and services to hundreds of merchants and service providers since It was launched in Egypt in the middle of last year, with solutions designed specifically to suit all types of merchants and service providers, which are offered for the first time in the Egyptian market, with the application of all means of protection and security, whether for customer or merchant data, and the highest acceptance rates for payments And automation through its cooperation with major international and local financial institutions.
Sky Finance was established in 2017, as it owns a large percentage of the market share of consumer finance companies. The company's portfolio is focused on the automotive product, and recently the medical product, the education product and the finishes were activated.
The company is working on establishing A digital platform for digital transformation to facilitate contracting and payment procedures for its customers, and cooperation with OPay "Egypt" will be the beginning of achieving the company's goals and a great addition to the two companies. Mohamed Bilal, Vice-Chairman and Managing Director of Sky Finance, stated about benefiting from cooperation with OPay "Egypt", explaining that it will be the beginning of the company's digital transformation steps and a great boost for the company's customers to facilitate their daily transactions. He added that the company possesses cadres with expertise in the field of finance, which will lead to a boom in the consumer finance industry. Magdy Abdel Ghaffar, CEO and Managing Director of Sky Finance, expressed his happiness and optimism in contracting with OPay "Egypt" and said that the cooperation represents a qualitative shift in the way we provide our financing services to our customers, and then the beginning of the shift towards digital transactions to be able to acquire a large market share within The next three years.
OPay on
is the leading regional fast-growing company that is considered one of the most important players in the financial technology sector, focusing its activities in the Middle East and Africa region, and currently operating in the Arab Republic of Egypt, and millions of users and merchants depend on it to facilitate their payments and their financial needs, as OPay conducts tens of millions of transactions and remittances every day.
OPay is a technology company in First of all, it provides many technological solutions such as designing modern technological infrastructure for payment methods for For emerging markets through the latest technologies and the highest security standards, OPay provides a secure, convenient and smooth payment experience for companies and individuals, through a variety of electronic payment solutions and services such as accepting points of sale spread by tens of thousands of merchants, the electronic payment gateway OpayCheckout, as well as mobile applications with many Other services that the company seeks to provide soon in Egypt.