News
PUBG MOBILE cooperates with Polaris, the leader in innovation in adventure vehicles, to launch two cars in the category (SxS)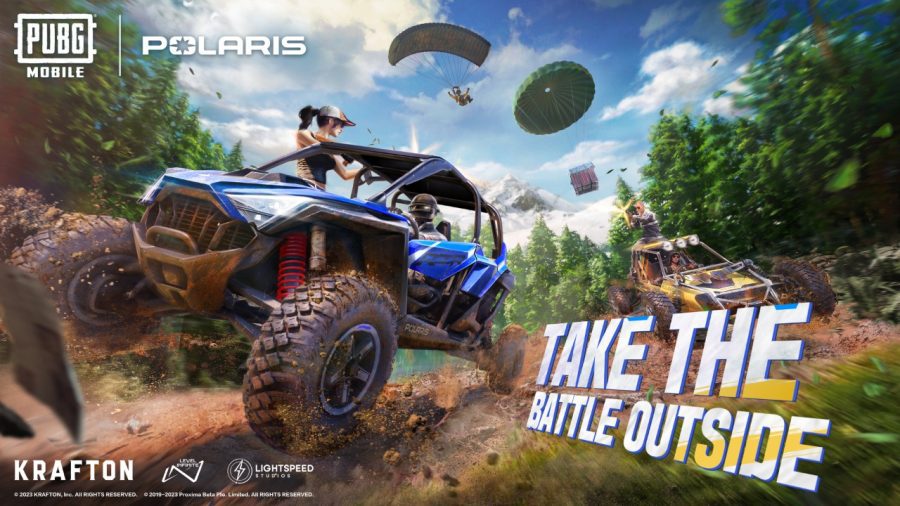 Eman Al-Wasli
The largest battle royale game in the world cooperates with the leading off-road company
Baghdad, Iraq – 17 January 2023 – Pubg Mobile Announced (
PUBG MOBILE
), one of the world's most popular smartphone games, today announced its partnership with Polaris Inc., the world leader in the light vehicle industry, to bring two new powerful vehicles to the battlefield PUBG MOBILE
. Thanks to this partnership, players will be able to drive Polaris RZR vehicles that are equipped to deliver unprecedented performance on all terrains.
Watch the exceptional experience offered by PUBG Mobile content and Polaris
here
Starting today, players will be able to PUBG MOBILE Driving the high-performance Polaris RZR Pro R 4, the most advanced light-duty SxS-class vehicle, providing drivers with revolutionary power and unprecedented control. For gamers who prefer to drive turbocharged vehicles, the Polaris RZR Turbo R 4 is the perfect choice because of its unique response, agility and remarkable power, as well as its active suspension that provides maximum control of the vehicle.
On this occasion, said Holly Spaeth, Vice President of Corporate Identity Partnerships in Polaris:
"Polaris has been keen for more than 17 For years we have been designing the best off-road vehicles and we are continuing to achieve this at a fast pace. We work hard to deliver vehicles that embody the perfect blend of design and performance, whether on sand, snow or dirt roads, and now we bring them to the virtual world through PUBG MOBILE
".
(She added, "We're excited to introduce our vehicles to a new audience, and can't wait to see how players will use their in-game Polaris RZR vehicles to dominate their rivals on the battlefield!") In addition In addition to the Polaris RZR Pro R 4 and RZR Turbo R 4 vehicles, players will be able to unlock an exclusive Buggy vehicle inspired by Polaris. This all-terrain vehicle blends durability, power and speed and is available in Blue Strike and Desert Blast colours. Perfect for sandboarding in Nusa or racing through the grassy areas of Livik, the Polaris-inspired Buggy is meticulously engineered, making it ideal for all adventures.
For his part, said Anthony Crotz, Senior Director of Marketing at PUBG MOBILE:
"We matter PUBG MOBILE
And of course, the range of innovative vehicles from Polaris will bring the thrill and excitement that gamers look forward to PUBG MOBILE
on the battlefield."
PUBG MOBILE Collaboration content will be available
Polaris starting today until February for players around the world.
pubg game Mobile
available for free download via App Store and Google Play Store.