Technology
Samsung Electronics opens new Galaxy Experiences exhibitions in conjunction with and after Unpacked 2023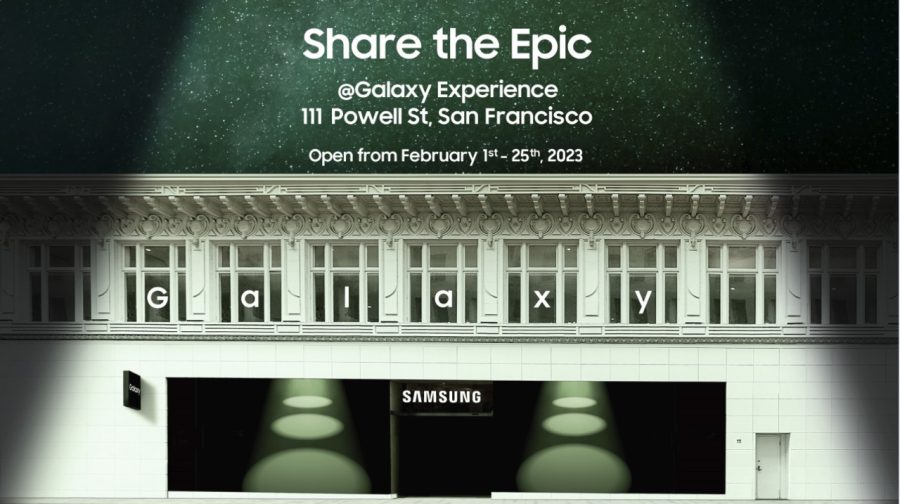 Eman Al-Wasli
NEW INTERACTIVE EXHIBITIONS SPREAD IN 29 website, and helps customers discover the latest Samsung Galaxy innovations and experience the latest products first-hand
Baghdad, Iraq, 1
7
January :
Samsung Electronics Co., Ltd. announced that it will open 25 An interactive space to experience the Galaxy around the world in many locations, such as San Francisco, London, Paris, Singapore and Dubai, after February 1, coinciding with the launch date Unpacked event 2023. These sites will allow visitors and the company's customers to see and interact with newly unveiled devices and innovations.
Stephanie said Choi, Executive Vice President and Head of Mobile Experience Business Marketing Division, Samsung Electronics: "Introducing innovation is not just about getting a new device into the hands of customers, it is about providing them with an open gateway to new experiences and everyday connections, and being able to satisfy their passion in new ways. This is why we are expanding the Galaxy Experience spaces, to bring a more personal and immersive look at all that Samsung technology has to offer to more people around the world, and our approach to innovation."
Sharing creativity in an exhibition of experiences Galaxy
In San Francisco
The Galaxy Experiments Gallery is located on "29 Powell Street" in San Francisco, and is open for those interested to see Great interactive concepts. Each concept will offer a unique experience, whether behind the lens of the latest Galaxy camera system, testing the capabilities of the Galaxy connected ecosystem, or learning about Samsung's efforts to ensure a sustainable future.
Upon entering the exhibition, visitors will experience first-hand Samsung's vision for everyday sustainability, and a glimpse of how Galaxy technologies incorporate environmentally friendly practices. Other immersive exhibits include the chance to explore new and exciting camera features, all while sitting on a special chair that mimics a director's chair. Guests can also get hands-on with cinema-like screens, view camera settings, and enjoy creating their own content that they can share with others.
Save Experience Spaces
Galaxy For more people around the world
Samsung aims to make the Galaxy experience available to as many people as possible. In August 504 we presented our first live experiments in New York City and London. This year, we will continue to bring this philosophy to life with the introduction of five Galaxy Experience spaces, and 01 A regular or pop-up store for Samsung worldwide.
EXPERIENCE EXHIBITION PLACES
Galaxy:
San Francisco: 1- 12 February on Street) Paul
London: February 1 – 28 March in Westfield White City

Paris: 1 February – 1 March at Westfield Les 4 Temps

SINGAPORE: 2 – 12 February at Gardens by the Bay, West Lawn

Dubai: 2 – 28 February at the Dubai Mall

M Experience Grounds

Galaxy

In Samsung Stores:

Bangalore: Samsung Opera House

Bangkok: Central World

Brussels: Doux Mall

Dallas: Stonebriar Mall

Houston: The Galleria

Kuala Lumpur: Pavilion Los Angeles: The Americana At Brand

London: Samsung KX, Oxford Street and Westfield Stratford

Manila: EM Megamall

Mexico City: Persur

Palo Alto: Stanford Shopping Center

Shanghai: Sams Experience Center Wing in Shanghai

Singapore: Vivo City

Taipei: Breeze Nanshan

Tokyo: Galaxy Harajuku

Toronto: Yorkdale Shopping Center and Toronto Eaton Center

Experience Spaces

Galaxy In pop-up stores:

Dusseldorf: Westfield Centro

Helsinki: Cambi Mall

Milano: Il Centro

Sao Paulo: Eldorado Mall

Visit

Samsung Middle East Newsroom 310747 or 2023 Samsungmobilepress.com

To see the latest updates about Galax y Unpacked 2023.