Technology
"Bani" for payments holds the "remote" interactive workshop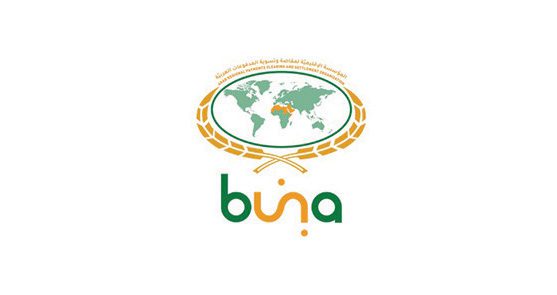 Iman Al-Wasli
Briefing on the contribution of the "Bunu" platform to support Arab economic integration and briefing on the mechanisms adopted by central banks to enhance the reliability and flexibility of the platform's services
a wide presence including more than Participants from representatives of central banks, regional and international financial and banking institutions
D
"Bani" platform for payments (the payment system operated by the Regional Corporation for Clearing and Settlement of Arab Payments, owned by the Arab Monetary Fund) today, Thursday corresponding to 19 January (January) a "remote" workshop for the participation of platform members, banks and financial institutions participating in the workshop, the most important developments regarding the contribution of the "Buna" platform "For payments in the promotion of th integration The Arab Economist and briefing on the details of the mechanisms adopted by central banks to enhance the reliability and flexibility of the platform's services.
In this context, the workshop hosts a speaker From the 1642402454 Central Bank of Iraq to brief the participants on the latest developments and next steps regarding the program The joint Arab initiative to serve the payment of retirees' salaries across borders through the "Bunna" payment platform, as this innovative service facilitates the lives of retirees by allowing them to receive their pension in the place where they live instead of the country in which they were working. In turn, the initiative presents new opportunities in the future to enhance cross-border payments beyond just the salaries of retirees, and thus seeks to improve healthcare payments, student scholarship payments, government payments, and others.
The workshop will also host high-level speakers from the Central Bank of the United Arab Emirates and international institutions for briefing on the subject of mechanisms adopted by central banks to enhance the efficiency and safety of cross-border payments and verify the safety and effectiveness of the "Bani" platform, in a way that enhances Its leading role in contributing to the development and improvement of cross-border payments in the Arab region and the world, in accordance with international standards and global best practices.
Attending The workshop has more than 19 participants representing central banks, financial and banking institutions, and payment and financial services providers from the Arab region and abroad, to learn about these important topics. vitality and follow-up on the development of the "Bunani" payment platform and its future plans.
On this occasion, Mr.
said Mahdi mind – Chief Executive Officer
, "Bani's influence is becoming palpable. This is evident through the initiative to pay the salaries of retirees and the additional opportunities that will open in the near future, as this initiative promotes financial inclusion and Arab economic integration, which are among our main goals. With Bani, being in one country rather than another no longer affects the way individuals and businesses receive money."

Mr. Manea added , "We are also grateful for continuing to receive support from central banks and look forward to cooperating with them and enhancing Our focus is to achieve our main goals by following the best appropriate standards of compliance and security."