News
Tabuk surgeons reconstruct a patient's jaw with 3D printing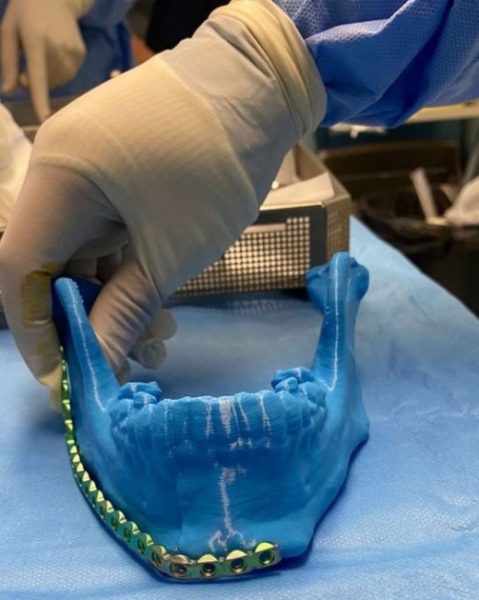 Aya Hussain
A Saudi medical team specializing in oral and maxillofacial surgery succeeded in King Fahd Specialist Hospital in Tabuk, in reconstructing the jaw of a patient aged 01 years after it was surgically removed as a result of a benign tumor.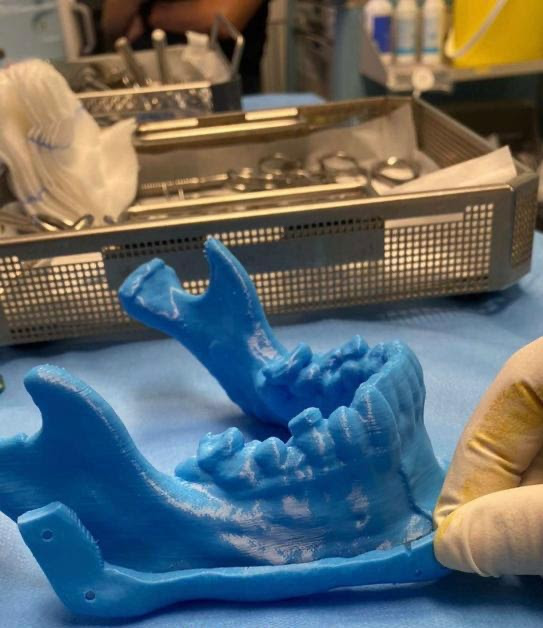 The medical team treating the case explained that the patient was suffering from pain and swelling in the jaw and face, and after performing the necessary medical examinations and x-rays, it was found that he had a benign tumor in the jaw. lower, and a medical procedure resulted in the removal of the bones of the right lower jaw.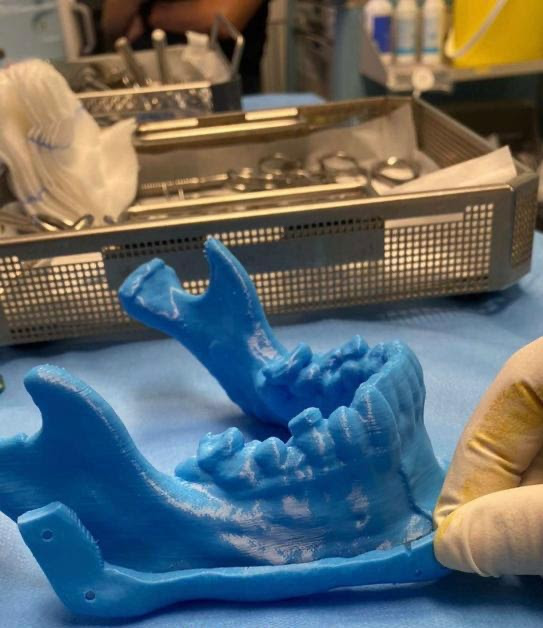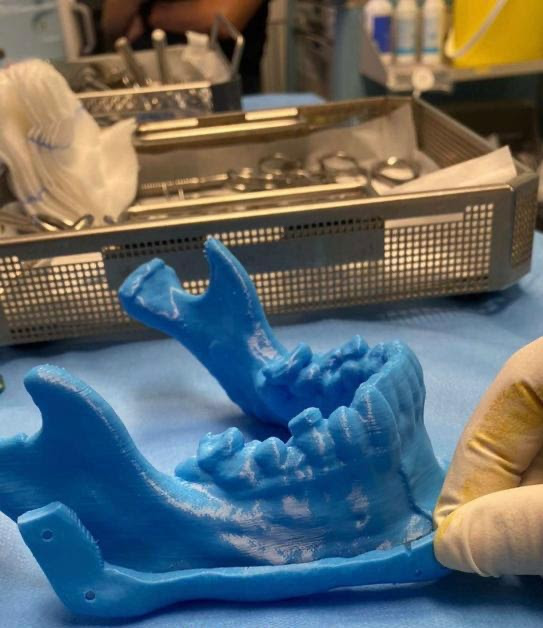 He said that the patient was prepared and a treatment plan was drawn up for him, and a three-dimensional design of the jaw and tumor was made, The exact location of the bone cut was determined using 3D printing and virtual simulation.
The patient was successfully operated on; Where the right lower jaw bones were removed, while preserving the sensory nerve that nourishes the jaw and the lip, and replacing the jaw bones with a durable metal chip that replaces the missing member. The patient was discharged from the hospital and his health condition is good.