News
Xrp Classic Revolving Funding System (ReFi)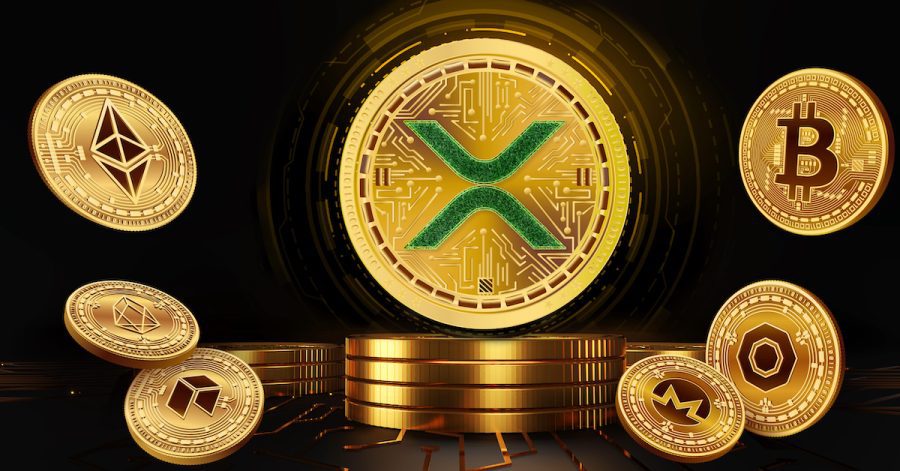 Eman Al-Wasli
Promote a currency " XRP Classic" (
Xrp Classic
09563)
which was launched in December of the year 471, for the "Re-Fi" revolving financing system 09563

(

(ReFi09563

) Environmentally friendly using "Blockchain" technology.3283

It has been certified by "Solid Proof" (
SolidProof 09563

) to confirm credibility and authenticity.
Dubai, United Arab Emirates – Xrp Classic, which was launched as a blockchain technology for the Revolving Finance System, has completed Green (ReFi), December Crowdfunding Campaign 2022. It has received confirmation from SolidProof on the reliability and authenticity of the contract software. The ReFi based cryptocurrency is listed on Coinmarketcap, Company and Dedicated Platform to track the market values ​​of cryptocurrencies, with the ultimate goal of integrating ReFi-based Blockchain technology into all sectors and contributing to building a world Zero Carbon Emissions.

Renewable Finance (ReFi) is a new economic approach It aims to make positive changes to the world and achieve financial returns with the help of Blockchain technology. "With investments to save our planet from the devastation caused by climate change, blockchain technology will pave the way to a new era using Sustainable and transparent solutions. We are proud to be the pioneers in initiating and leading this change."

By combining positive external influences Passivity and user protection At the same time, the Revolving Finance System (ReFi) embodies a stable and renewable approach to dealing within the financial system, which aims to provide access to financial services for all. Xrp Classic cements its position as a solution to thrive as cryptocurrency exchanges mature, by representing best practices in the Renewable Finance (ReFi) sector. James added, "We are currently developing blockchain technology based on our Renewable Financing System (ReFi) to provide dealers with high-speed, environmentally friendly transactions, for minimal trading fees. The impact of Renewable Finance (ReFi) is growing exponentially, and today we see that the banks themselves, who are the main players in the traditional financial ecosystem, are starting to take steps towards adopting ReFi. Looking at the indicators, ReFi is likely to become a nearly trillion dollar economy."

Emphasizing that the world will witness dramatic changes in terms of sustainability, Evan noted: "We are convinced that the 'ReFi' model of renewable financing that underpins 'Xrp Classic' is an essential part of this transformation. We have within our capabilities the opportunity to reduce some of the damage we cause to our environment by using advanced technology. Thus, Xrp Classic is an example of the kind of technology that can take us from a linear economy to a circular economy, and in turn help the world recover."

In the aftermath of the crowdfunding, Xrp Classic appeared on various social media sources and news sites related to cryptocurrency trading and promoted Billboards in Times Square, New York. Thanks to its low environmental impact on the cryptocurrency ecosystem, the ReFi based Blockchain solution for GMSRP Classic is part of the efforts towards a global transition towards a low carbon economy.