News
EgyptAir transports 35,000 tourists from Spain and strengthens its leadership in the Spanish market by reaching 24 cities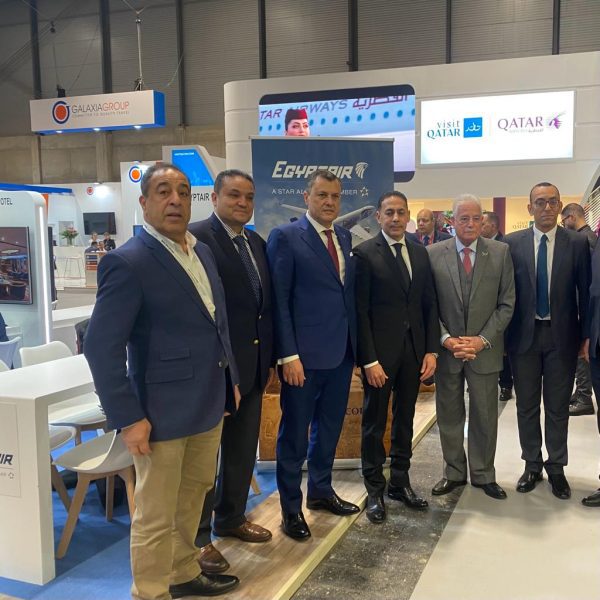 Eman Al-Wasly
within the strategy of the Egyptian state to reach 30 million tourists from Various parts of the world, EgyptAir, the national carrier of the Arab Republic of Egypt and a member of the Global Star Alliance, participated within the Egyptian pavilion in the activities of the International Travel and Tourism Exhibition, known as Fitur, in its 43rd session, which will be held from January 18 to January 22 in the Spanish capital, Madrid, with the participation of More than 130 countries, this was stated by Eng. Yehia Zakaria, Chairman of the Board of Directors of the Holding Company for EgyptAir.
Zakaria added that during the exhibition, he Representatives of the national company, EgyptAir, held important meetings with representatives of tourism companies and tour operators from various markets exporting tourism, especially the European and Far East markets, and presented the services and activities provided by the company to its customers. Between these cities and between Cairo and Luxor and Aswan, where 126 charter flights were operated carrying 19,000 Spanish tourists from Zaragoza, Santiago, Bilbao, La Rioja, Alicante, Malaga, Osturias, Pamplona, ​​Palma de Mallorca, Badajoz, Seville, Valladolid, Vitoria, Leon, Murcia, Las Palmas, Balearic Islands, Albacete, Valencia, in addition to Porto, Portugal, in addition to Egypt's regular flights to Madrid and Barcelona to transport thousands of Spanish tourists to Egypt. It was also contracted to operate 105 other charter flights to transport more than 16,000 Spanish tourists during the year. The current one.
600 The delegation also reviewed the role of the national company in activating the incoming tourism movement to Egypt, especially after recovering from Corona pandemic, as EgyptAir operated 1,250 charter flights during the years 2021/2022 and until the first quarter of 2023, including 470 flights that transported 150,000 Russian tourists from the Russian capital, Moscow, directly to Sharm El-Sheikh and Hurghada.
On the other hand, the EgyptAir pavilion at the exhibition was visited by Mr. Ahmed Essa, Minister of Tourism and Antiquities, and Major General Khaled Fouda, Governor of South Sea Naa, Ambassador Youssef Makkawi, Ambassador of Egypt to Spain, and a group of leaders and those interested in the field of tourism and aviation, who praised the role of the national company in stimulating tourism and travel to tourist attractions in Egypt.
EgyptAir was represented at the exhibition by Nagy Shaaban, Regional Director of EgyptAir in Spain, Ahmed Abdel Rahim, Finance Director of Spain, and Ahmed Ali, Director of Special Flight Management at EgyptAir Airlines.
The Vitor exhibition is one of the most important annual international exhibitions specialized in the field of tourism and travel, as it is considered as a base that brings together many of those in charge of the tourism and aviation industry and experts in the field from different countries of the world and includes in its current session 755 exhibitors and 8,500 companies, with the presence of more than 120,000 visitors over the course of the exhibition.