News
The Minister of Supply praises the efforts of (Al-Arabi) in serving merchants… The Center of Excellence raises the overall efficiency of internal and external trade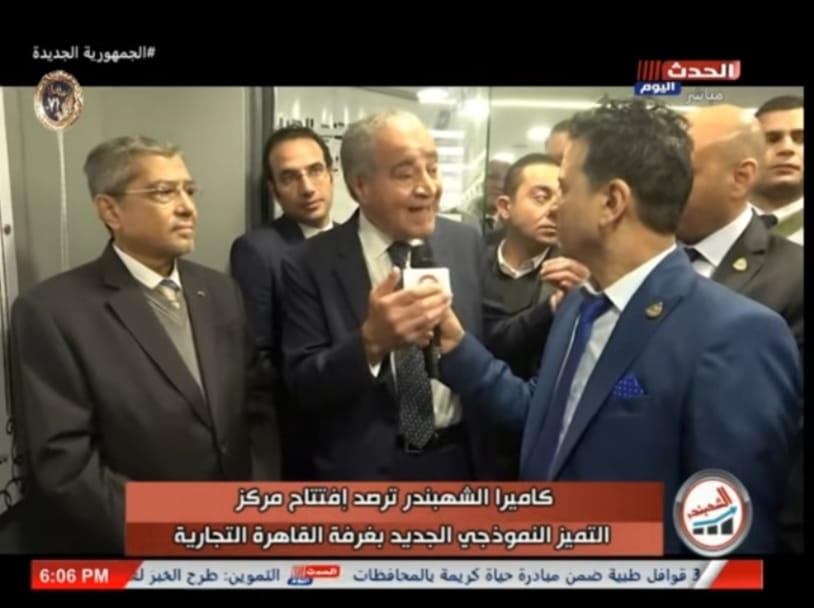 Fathi Al-Sayeh
Dr. Ali Al-Moselhi, Minister of Supply and Internal Trade, praised the efforts of Eng. Ibrahim Al-Arabi, President of the General Federation of Chambers of Commerce and President of the Cairo Chamber in the Service of Merchants, this came in exclusive statements to the Shahbandar program broadcast on Al-Hadath Al-Youm satellite channel, presented by the media, Faisal Abdel-Ati, during the opening ceremony of the Model Excellence Center in the Cairo Chamber of Commerce.
2023 Dr. Ali Al-Moselhi said that the Center of Excellence provides modern and distinguished services to merchants, and that Engineer Ibrahim Al-Arabi used to provide services, and this was imprinted in his blood. It always strives to serve the members of the chambers of commerce, and it was possible to benefit from the location of this center in other services and rent it, for example, to banks or service offices, but it preferred to provide through it a distinguished service to merchants, and this is a broad idea far from the narrow view that we see often.
2023 The minister indicated that (Al-Arabi) was able to obtain the services of ministries Finance, trade, industry, supply and foreign affairs within the Chamber's Center of Excellence, saying (Whoever offers good will find it and meet all people with him, and this giving is supposed to be written in a book from which everyone will benefit). And (Al-Moselhi) pointed out that the total return on merchants became double after the opening of the Model Center of Excellence in the Chamber; Which raises the overall efficiency of the internal and external trade system, which is our goal, stressing the great cooperation between the Ministry of Supply and Internal Trade and the Federation of Chambers of Commerce and Industry and the coordination that takes place with them to provide distinguished services through movement, agreement and discussion, and all this with the support of the Prime Minister.