News
The Egyptian Association for Cooperative Insurance wins the International Finance Award in Dubai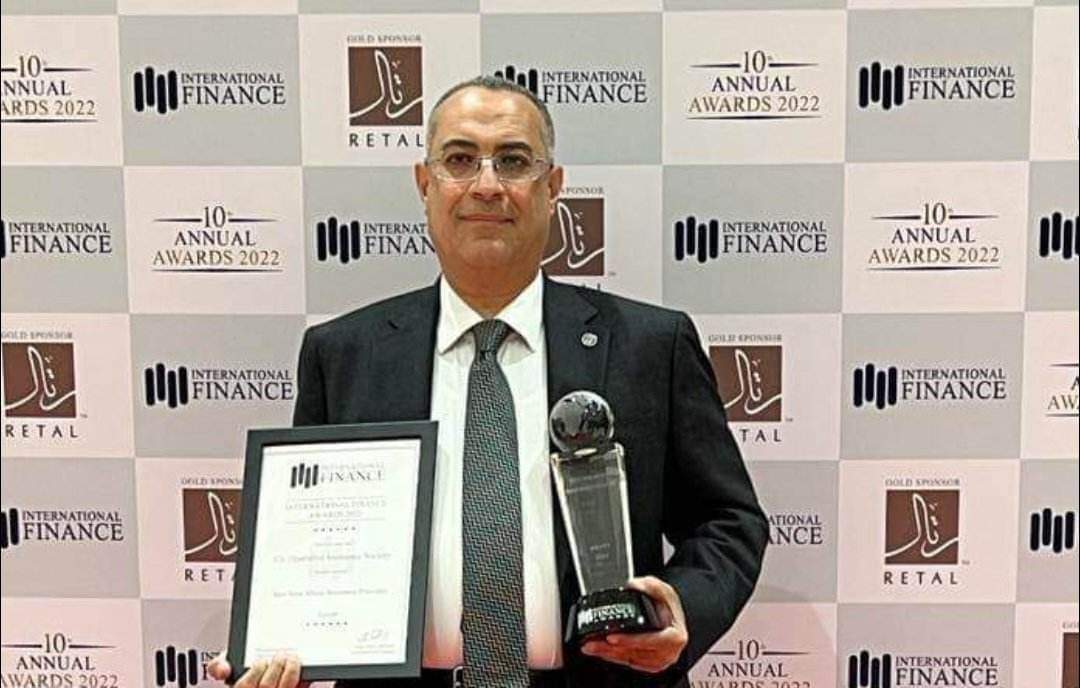 Eman Al-Wasli
The Egyptian Society for Cooperative Insurance won
"cis"
last Thursday -0506 January – award for the best service provider in the activity of micro-insurance for the year 02413
Mico Insurance Provider
from the International Finance Corporation international
finance awards in the United Arab Emirates in the capital Dubai
02413
The IFC award is the culmination of a year full of major successes in the The Egyptian Association for Micro Insurance, in addition to its perseverance during the last three years, to devote itself to serving its partners from financial institutions – banks, companies, financing associations, etc. .
Mustafa Abu Al-Azm, managing director of "The Egyptian Association for Cooperative Insurance" that the association received the award the day before yesterday evening, which is granted annually to a number of major financial institutions in the Middle East and Africa based on the strength of their application and the achievements made in the activity for which the award was obtained .
4723 He revealed that the nomination for the International Finance Corporation award was based on several elements that the association possesses, including The existence of a specialized department for "micro insurance" linked to the issuance alone, in contrast to the existence of an independent compensation department in the same activity, independent of the compensation department of other branches. In order to improve the service and the speed of its performance in a superior manner, in addition to the association owning a follow-up department for the defaulters, it searches for the reasons that the customer was exposed to and helps him to pay in the easiest way without any negative impact on the continuity of the project
) He added that the association It has been implementing a number of axes during the last period with the aim of transforming micro-insurance into a generator for the growth of insurance premiums by reaching its target groups, which is consistent with the strategy of financial inclusion and then sustainable development, acknowledging the association's success in focusing on innovation and design of new micro-insurance products Where it has more than 5 insurance policies that are considered one of the strongest coverages in this activity actually in the Egyptian market, obtaining the approval of the General Authority for Financial Supervision
.
Abu Al-Azm indicated that the Egyptian Association for Cooperative Insurance is continuing its plan that was set in the last fiscal year to achieve insurance premiums that exceed 40 million pounds Bm Micro insurance within two years and serving 0506 a thousand customers in the same period, pointing out that there is a relentless effort and unprecedented efforts made by the departments of issuance and compensation of micro insurance For the success of this type of project and its support by the association, promising to continue in all aspects that serve people with limited incomes and protect them and protect their projects from the consequences of inflationary stagnation and other negatives
.