News
M. Ali Abdel Qader: Evaluating the pound against the ruble is in the interest of the Egyptian and Russian economies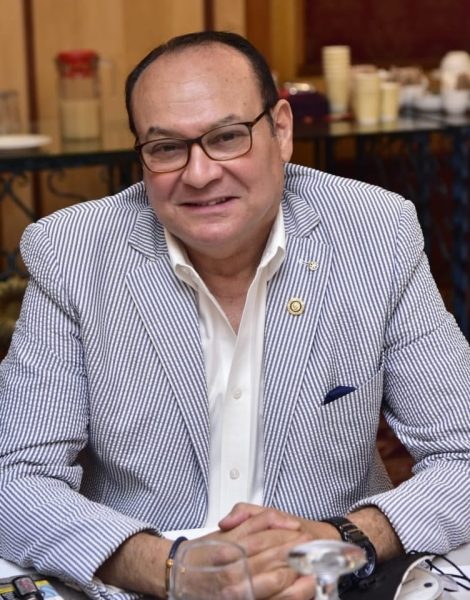 Fathi Al-Sayeh
20230122 Engineer Ali Abdel Qader, member of the Board of Directors of the Exporters Association, said Egyptians and Vice-Chairman of the Export Committee of the Businessmen Association, the adoption of the Egyptian pound in the basket of foreign currencies approved by the Russian Central Bank that accepts payments and commercial operations is a pivotal point that is in the interest of the economy and trade of the two countries.
20230122 Abdel Qader explained that Russia's supreme strategic interest under Western and American sanctions is to ensure supply chains for the needs of the Russian people, and on the other hand, a focal point for the Egyptian economy because it allows Egyptian goods and Egyptian products to enter. To the Russian markets without being bound by the conversion of foreign currency to the dollar. It is a win for both parties, and work must be done on it quickly, and a study of the needs of the Russian market for all goods, services and logistics should be developed within the export map. Egypt. The needs of the Russian market and identifying the appropriate Egyptian products for them, and at the same time attracting and recruiting Russian companies in the fields that Egypt is distinguished for, to make visits to Egyptian factories and various fields and production capacities to meet the needs of the Russian market, whether in terms of commodities, raw materials or tourism.
20230122 Abdel Qader considered the exchange of local currencies in commercial transactions a beneficial agreement for both parties, and its positive impact on the Egyptian market, as the Egyptian market in all cases needs Russia Certain products and commodities that he cannot currently import from Russia or alternative markets with Western and American sanctions against Russia as well as the current dollar crisis, adding: The decision is also useful for export, as it will depend on the evaluation of the Egyptian pound in relation to the Russian ruble, thus benefiting all parties.