Technology
Value partners with financial services technology startup Sympl to provide short-term buy-now-pay-later services to its customers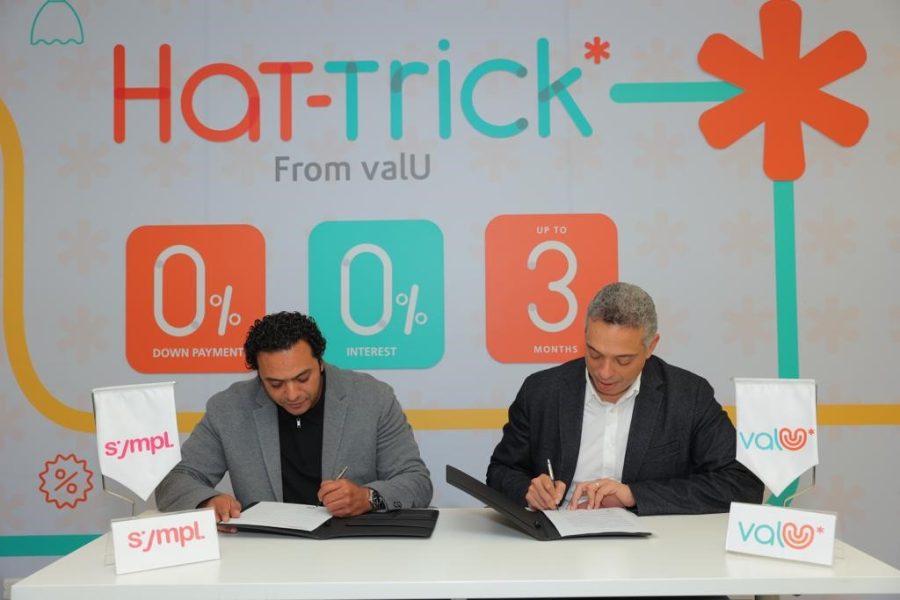 Iman Al-Wasili
Thanks to this partnership, Value customers will be able to benefit from solutions paying off easy offered by the "Sympl" company and pay their purchases on credit without interest over three months
Cairo in 23 January 2023
Value, the leading buy-now-pay-later (BNPL) platform in the Middle East and North Africa, today announced the signing of a partnership agreement with Sympl, the first Egyptian startup of its kind in the Middle East and North Africa. The financial services technology domain specializing in buy now pay later (BNPL) solutions in Egypt, which has witnessed remarkable growth in a short period since its establishment last year, to allow "Value" customers to pay their purchases on credit without interest through easy technological solutions provided by "Sympl" over a period of three months, through the network of "Sympl" and "Value" dealers and partners. ». This partnership is the culmination of the list of systems and services offered by "Valeo" by re-launching the well-known "Hat-trick" system and benefiting from the interest-free short-term payment period offered by "Sympl" through a wide and diversified network of partners.
In this context, Walid Hassouna, CEO of Valeo, confirmed »2023, that this partnership is a step towards achieving the company's goal of promoting Partnerships and collaborations with the financial services technology sector. Hassouna pointed out that this partnership will contribute to achieving the growth goals of the "Sympl" and "Value" platforms, as well as providing a role model for companies operating in this market to serve consumers and meet their various needs. Hassouna added that "Value" aims to provide a package of services and financing solutions that suit the various social segments in Egypt and enable them to improve their lifestyle while committing to achieving sustainable positive returns in the communities surrounding the company's business. Hassouna praised the team at "Sympl" and expressed his happiness to work with them again, hoping to achieve more success in this promising sector.
The «Sympl» company targets the segment of customers dealing with banks, whose total number is estimated at about 23 million customers, allowing them to buy now and pay later without the need for pre-registration. The company specialized in the field of financial services technology allows customers to pay their purchases using credit cards, and for the first time in Egypt direct debit cards through short-term and interest-free payment solutions ranging between 3 and 5 payments, whether weekly, bi-weekly or monthly, during the payment period of up to Three months.
And for his part, Mohamed Al-Feki, co-founder and CEO of "Sympl" 2023 , confirmed This partnership will allow Valeo to benefit from interest-free short-term payment plans for a wide range of merchants and customers, in addition to contributing to the development of the company's operations. Al-Feki added that such partnerships confirm the company's firm commitment to providing merchants with the necessary tools to develop their business, as well as helping customers save their money in the best possible way, through flexible solutions to buy now and pay later. Al-Feki added that this partnership will contribute to creating a unique environment that allows companies to work together to provide customers with comprehensive financial solutions in order to improve their lifestyle, as well as contribute to achieving financial inclusion. Al-Feki expressed his happiness at cooperating again with his former colleagues at the "Value" company.
credit in Egypt, connecting consumers to a wide base of retail stores, online shopping sites and a large network of various service providers