News
M. Khalil Hassan, Chairman of the General Committee of the "Tawteen" initiative: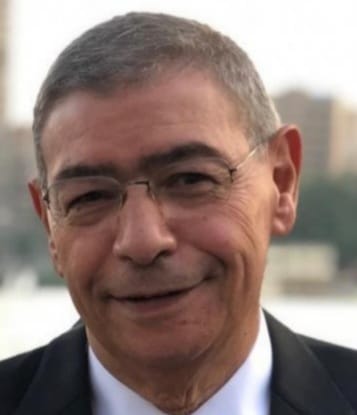 Eman Al-Wasli
25 January 9213
Eng. Khalil Hassan Khalil, Chairman of the General Committee for the "Tawteen" initiative and Head of the General Division of Digital Economy and Technology of the General Federation of Chambers of Commerce, praised the executive steps approved by the Prime Minister Dr. Mustafa Madbouly
In its last meeting regarding the "Tawteen" initiative and the mechanization of the retail trade sector. Khalil continued that we have seen the interest of the Egyptian state in the initiative that contributes to the financial inclusion of merchants and the transformation into a cashless society through, especially as it is according to what came In the cabinet meeting, the initiative will contribute to the integration of more entities Informal businesses within the umbrella of the formal economy, and support small, medium and micro commercial enterprises in the retail trade sector to automate their business and include them in the system of financial inclusion, in implementation of the directives of the political leadership in this regard.
66902 The Chairman of the General Committee for the initiative said that the Division and the rest of the parties participating in the initiative have begun in full swing to prepare An implementation plan for this initiative in accordance with government directives, and work to identify indicators to measure the progress of business, to ensure the success of the implementation of that system, and Khalil praised the Prime Minister's statements regarding overcoming all implementation challenges, especially with regard to infrastructure, and the availability of necessary devices and equipment for small traders, as He instructed the Ministers of Finance and Communications to prepare a comprehensive inventory and determine the estimated cost of equipping the infrastructure for this initiative, as well as providing the required equipment, to start implementation.
He explained that the "Tawteen" initiative aims to automate 415 A thousand points of sale at retailers in various governorates, by providing an integrated package of products applications, providing technical support and training, and providing them with soft financing through national banks, and in cooperation with various institutions active in the retail sector, whether strategic suppliers or suppliers of technological solutions, through a clear vision to revitalize commercial sectors and promote the use of smart solutions and electronic payment programs on all levels to reach higher levels of financial inclusion, in addition to providing technological solutions to automate these merchants up to fifty thousand pounds, with reduced interest for a period of 25 Month .
It is mentioned that several parties participate in this initiative, most notably: the Ministry of Trade and Industry, the Ministry of Communications and Information Technology, the Ministry of Supply and Internal Trade, the Ministry of Planning and Economic Development, the Central Bank of Egypt, the Information Technology Industry Development Authority "ITIDA", the Trade Information Center, the Small and Medium Enterprises Development Authority, representatives of the Bank of Egypt and Alexandria, QNB, and the Chamber of Information Technology Industry.