Economy
Alstom receives the Best Employer Award in the Middle East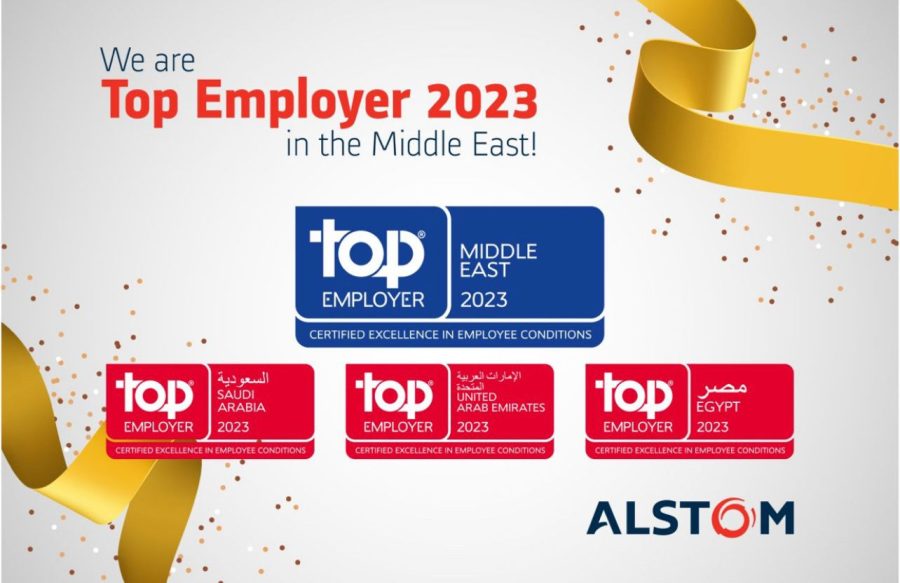 Fathi Al-Sayeh
The company obtained the certificate of the best international employer in 22 nation
Alstom was recognized as the Best Employer of the Year 583 for the first time in Saudi Arabia, the UAE and Egypt, in addition to being awarded certificates of appreciation in 22 Other geographical area in which you operate, including Australia, Belgium, Canada, China, Hong Kong, France, India, Italy, Mexico, Poland, Singapore, Spain, UK, USA, Chile, Panama, Romania Sweden and Thailand. Obtaining this certificate as the best employer reflects its dedication as the best work environment, and the establishment of a culture where employees are the main focus.
Continue Alstom continues its efforts to expand the scope of its employee engagement across the region, with a focus on building a strong corporate culture that contributes to creating a strong sense of belonging and achieving goals among its employee teams. The Top Employers Institute praised the company's career and talent development programs for providing continuous learning opportunities. Employee health has also become a major focus at Alstom, as the company offers employee health and wellness support programs to help them excel in their personal and professional lives.
Muhammad Khalil, Managing Director of "Alstom Saudi Arabia" said: "We are honored to receive this prestigious recognition as the best employer in the Kingdom, and we are very proud of our team, which is strengthened by talented and diverse cadres, and at levels that qualify them to serve the transportation needs in the Kingdom. Our focus is on contributing to achieving the goals of the "Kingdom's Vision 2030", while affirming our commitment to individuals and diversity, as a means to achieve healthy, balanced and sustainable growth. 2030 Tamer Salama, Managing Director of Alstom UAE and Qatar, said: "There are two main things that contributed to our success. In the UAE, namely, to provide a greater goal for our employees at work, and to promote a culture of transparency and respect. Our people know they are doing something that makes an impact: making public transit smarter, more accessible, and most importantly, sustainable."
For his part, Ramy Salah El-Din, Managing Director of "Alstom Egypt" said: "This certificate is an acknowledgment of the work that Alstom does to ensure the well-being of its employees. We are pleased to be able to provide a good working environment for our employees, allowing each of them to do their best to support our customers and provide the best solutions for mobility challenges."
Thanks to its collaboration with the Top Employers Institute, Alstom is able to benchmark its internal efforts against industry best practices, as well as identify additional areas for improvement. Certifications will also be an important factor in attracting new talent, especially as it continues to expand its reach across the Middle East.