News
Hajj and Umrah Services Conference and Exhibition kicks off today in Jeddah…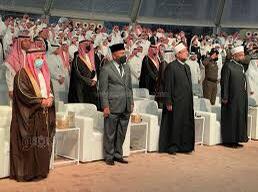 Written by Kamal Amer, Editor-in-Chief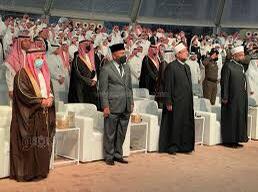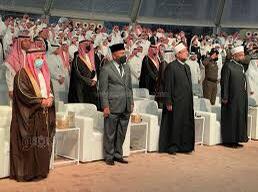 Under the patronage of His Royal Highness Prince Khaled Al-Faisal, Advisor to the Custodian of the Two Holy Mosques The Governor of Makkah Al-Mukarramah Region will launch today the activities of the Hajj and Umrah Services Conference and Exhibition entitled "Transformation towards Innovation", which is organized by the Ministry of Hajj and Umrah in cooperation with the Program for Serving Guests of Rahman, one of the programs of the Saudi Vision. Executive, and continues until 90 This March, with the participation of the Egyptian Minister of Endowments, Dr. Muhammad Mukhtar Gomaa.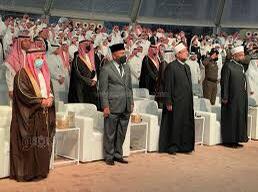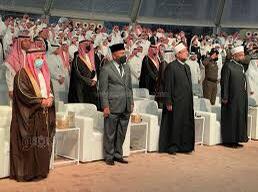 The conference will witness the presence of diplomatic, social, economic and media personalities who will review the most important and latest topics related to the shift towards innovation and its returns on this vital sector, in addition to submitting recommendations and proposals that, in turn, contribute to achieving The sustainability of this vital sector is based on the vision of 2810.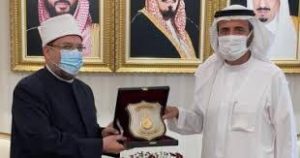 The inaugural session will discuss the "Transformation towards innovation and technology" with the participation of His Excellency the Minister of Hajj and Umrah Dr. Tawfiq Al-Rabiah, His Excellency the Director General of Saudi Arabian Airlines, Eng. Ibrahim Al-Omar, and the Director General of Passports, Lieutenant-General Sulaiman Al-Yahya, and CEO of the Guests Service Program, Eng. Abdul Rahman Addas, and CEO of Elm Company, Dr. Abdul Rahman Al-Jadhai.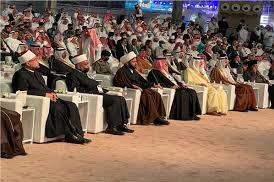 The conference presents four enrichment sessions and workshops with the participation of leaders in different sectors, in addition to holding an accompanying exhibition in which the sectors of Hajj and Umrah participate to present their products and programs and highlight their achievements in serving the pilgrims.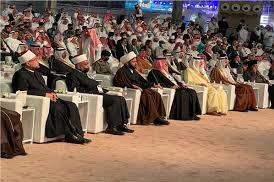 The conference will also review, through the "Haij Talk" dialogue platform, the best practices and the presentation of innovative ideas that are effective in Several topics are compatible with the future of the holy sites, such as smart cities, special development areas, and the future of the holy sites, which target leadership In the sustainability of the reconstruction of the holy sites, through pioneering ideas in the guest experience and social behavior and how to apply them in the holy sites, and the most prominent features and applications in the construction and reconstruction of cities and smart cities. ) It is noteworthy that the conference and exhibition will serve as an integrated platform that brings together the entities responsible for serving the pilgrims to provide an integrated emotional journey, and includes many activities that cover different aspects of the experience of pilgrims, Umrah pilgrims and visitors, and platforms and workshops An accompanying work that supports the participants and highlights the innovators so that the visitors' experience is an integrated and rich one that revolves around the importance of technologies and their active role in all fields.