News
The Leather City of Al-Rubiki receives an Italian government delegation to review the developments of work in the city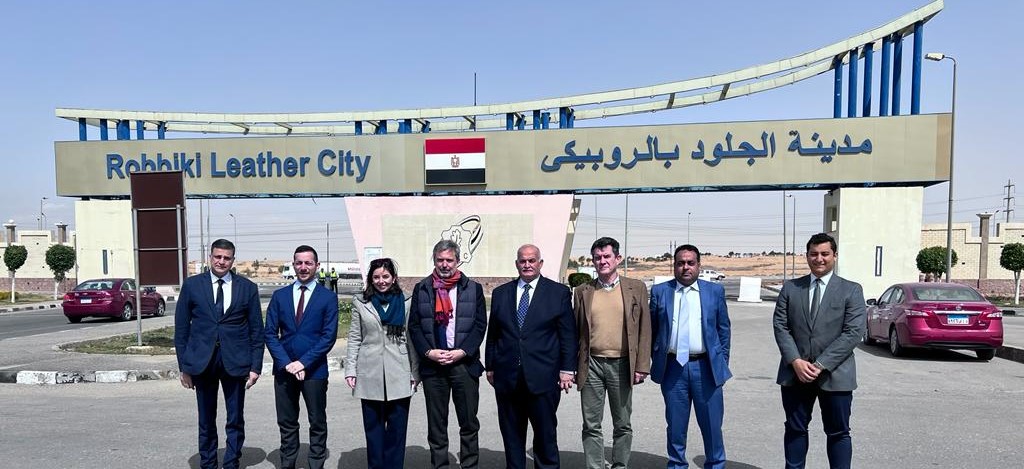 Books: Fathi Al-Sayeh
Dr. Michele Quaroni: We are keen to provide all
support for the Leather City in Robiki and the leather products sector in Egypt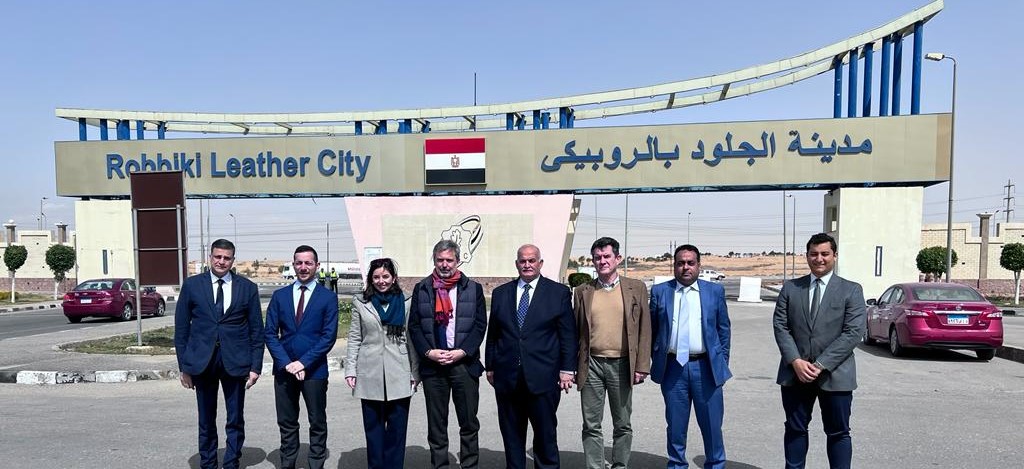 The Leather City in Robiki received an Italian government delegation headed by Dr. Michele Quaroni, the Italian ambassador in Cairo. The visit aimed to review the latest developments in work in the city and the possibilities of benefiting from the great Italian expertise in the field Manufacture of leather and transferring it to the national industry. He praised the great support and fruitful cooperation between the Egyptian and Italian governments for the success of this important project. Mahrez referred to the great potentials and components of the Leather City project in Robiki, which includes leather tanning units, glue units, the area of ​​one hundred factories, and water and sewage stations, pointing to the interest of the Ministry of Trade and Industry in developing technological centers in all production sectors and In particular, the Leather Technology Center in Al-Rubiki.
The Chairman of the Board of Directors of Cairo Investment Company called on the Italian side to pay attention to the project of the hundred factories, the technology center and the center Training, with the aim of benefiting from the advanced Italian technologies in the leather industry in providing qualified Egyptian workers to work in the city. Dr. Michele Quaroni, Italian Ambassador in Cairo, is the Italian government's readiness to provide all aspects of support to the Leather City in Robiki in particular and the leather production sector in Egypt in general, praising the great developments witnessed by the city, which represents an important shift in the field of leather and leather products industry in Egypt.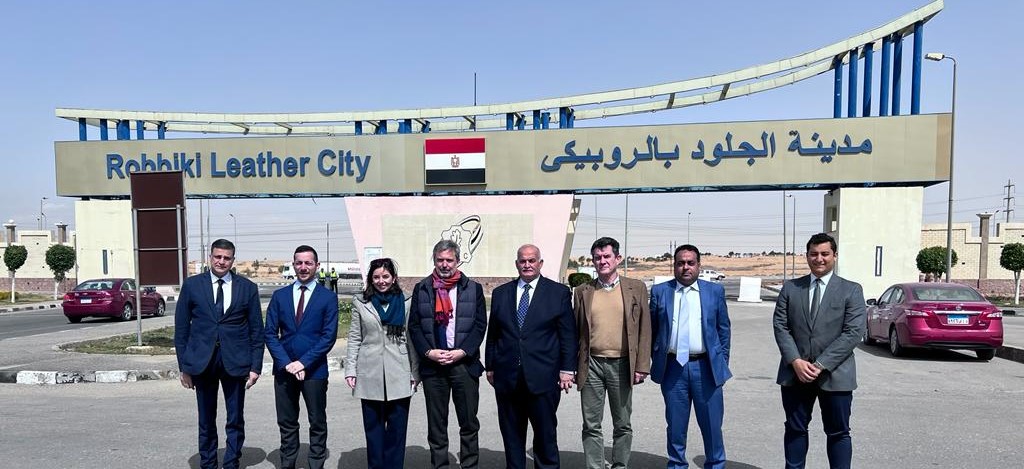 The Italian delegation visited a number of tanneries in the city. The delegation also visited the technology center and the hundred factories area.