News
"Mountain View" participates in the MIPIM exhibition within the Egyptian pavilion… and displays its distinguished projects based on the science of happiness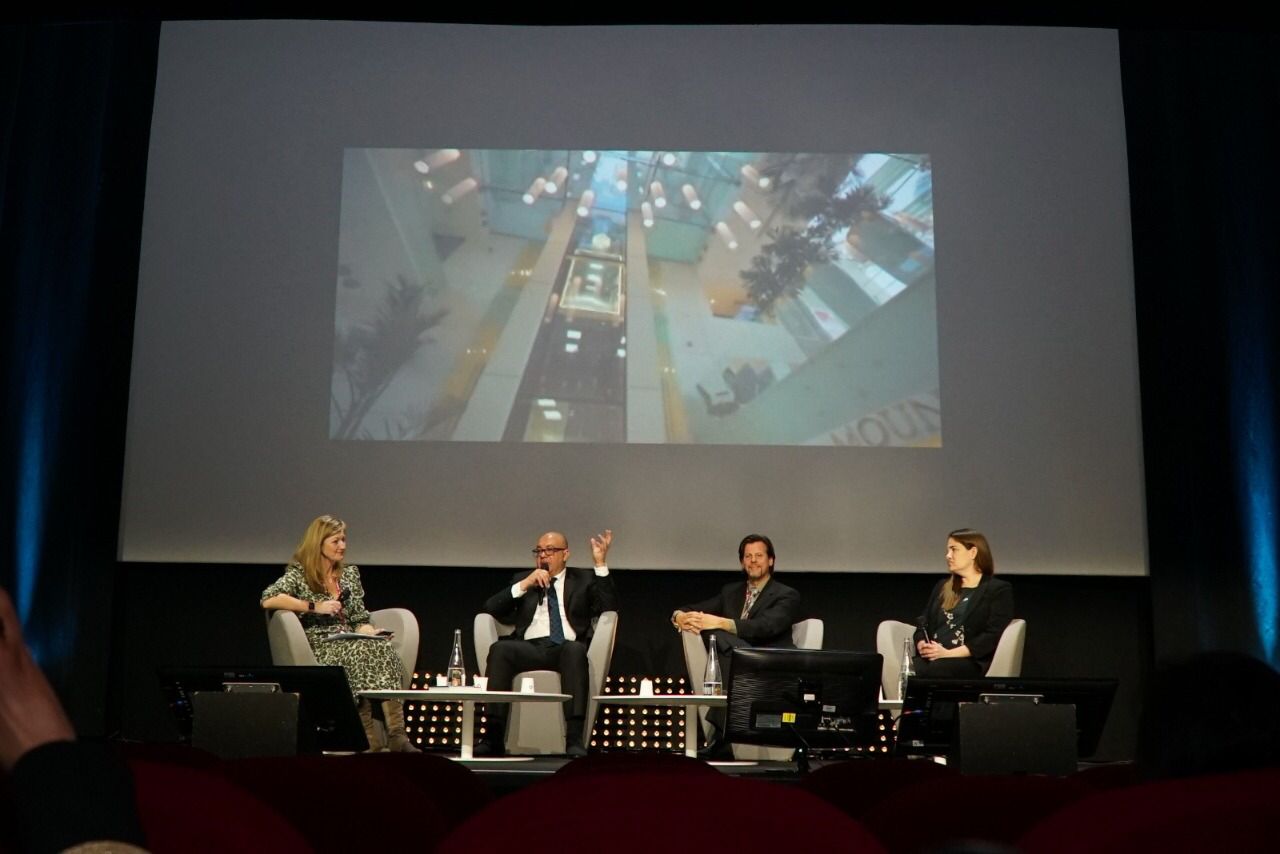 Fathi Al-Sayeh
"Mountain View" Development and Investment participated Real estate within the Egyptian pavilion at the MIPM exhibition – the largest and most famous real estate exhibition in the world – which was held recently in Cannes, France; To present its portfolio of distinguished real estate projects by applying the science of happiness to major foreign institutions and investment funds to contribute to the growth of real estate export, in light of Mountain View's support for the state's efforts to promote development and achievement in the real estate sector, as well as work to attract foreign investments.
On the sidelines of the exhibition, "Eng. Amr Soliman", founder and chairman of the Board of Directors of Mountain View Development and Real Estate Investment, participated in a session entitled "Design For Happiness: A New Global Indicator," Delivering Happiness Speaker Javier Muñoz Mendoza, CallisonRTKL Speaker Jodi Williams, and CallisonRTKL Assistant Manager Katie Pattison moderated the session. "Soliman" indicated during the session, that Mountain View seeks to establish urban projects based on the science of happiness and the science of innovative design, adding that providing happiness to customers, whether in the administrative headquarters for work or in residential projects makes life Easier and less complicated.
CallisonRTKL spokeswoman Jodi Williams added that the science of happiness is built on On the basis of interaction between people, which provides real estate developers with the opportunity to improve the quality of life of their customers and increase the percentage of sales. Mountain View "has a great history in the field of real estate development in the Egyptian market, through which it succeeded in implementing a portfolio of various projects that won the trust of customers, due to its adoption of innovation in design and implementation according to the latest international systems and the introduction of new concepts that change the shape of the Egyptian real estate market."
It is noteworthy that the "MIPIM" exhibition is the largest and most famous real estate exhibition in the world, held in Cannes, France, with the participation of investors from 100 Country.
(About Mountain View
The Mountain View Real Estate Development and Investment Company was established in , with a vision that aims to develop integrated communities and spread happiness, Mountain View has become the leading company among real estate development companies specialized in developing first-class real estate projects based on innovation, excellence and the science of happiness.
Mountain View Completed 15 not Over the past years 17 led by a team of experts and advanced cadres. The company was also keen to provide the highest levels of architecture through its distinguished projects with the aim of improving the quality of life of the residents.