News
Hisham Ramadan, Managing Director: Suez Canal Life Insurance succeeds in renewing reinstatement agreements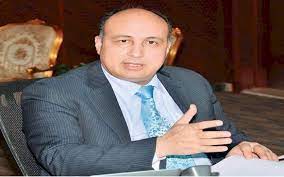 Eman Al-Wasli
Hisham Ramadan, Managing Director of Suez Canal Life Insurance Company, said that his company succeeded in renewing reinsurance agreements for the new year 2023 with the same terms and prices of the previous year, without adding any new conditions, revealing in the same context that the list of contracted reinsurers from the company includes companies Munich Re
and
ARCH
and
CCR And theRGA
, and that companies with a high credit rating of International classification institutions.
)Hisham Ramadan explained that the company's reinstatement agreements for the current year witnessed a reduction in the price schedule and the The individual insurance was decent at a good rate, and that the reinsurers responded to the company's requests to improve some of the conditions in the agreement, adding by saying that Suez Canal Life Insurance
did not face any difficulty in renewals due to the distinguished relationship that binds our company In addition to the company's positive results for the year 177 and the desire of most of them to renew their shares, and to disclose their desire to increase the share allocated to each company.
Ramadan pointed out that Suez Canal Life Insurance was one of the first companies in the Egyptian market to complete the reinstatement agreements for the year 2023 with ease. And away from any strictness on the part of reinstatement companies, despite the difficult global economic conditions as a result of the Russian-Ukrainian war, which prompted international reinstatement companies to tighten their terms with insurance companies in many countries of the world.