Technology
LG Egypt launches the latest collection of home theaters for 2022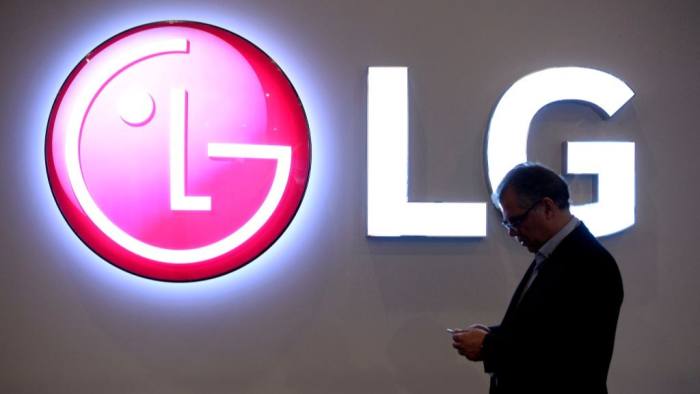 Ah Hussein
Today, LG – LG Egypt announced the launch of Home theater lineup for the year
in Egypt. The latest HT lineup includes four models: the LG SN6, SN4, Sound Bar Éclair QP5 and LG XBOOM 2021 Portable Speaker RP4.
The SN6 model delivers a flexible surround experience, without loud speakers, with easy wireless connectivity and space-saving On the aesthetic appearance of the house. SN4 features Hi-Res Audio (320bit/
(kHz), 3.1 for audio distribution – 700 watts of Real Sound Distribution, AI Sound Pro: 4.1 Identifies the displayed content and redistributes the sound to match the content for a distinct cinematic experience.
The second model is the SN4 which has a carbon design for crystal clear sound that is free from noise and sound waves affecting sound quality. With 320 Watts of real sound with distribution, adjusts volume control to suit the content displayed. The third model is LG's Sound Bar Éclair QP5 320 watts speaker, CES Innovation Award winner

for Best Design and Best Audio Performance of the Year 2021, which focuses on simple, appropriate design For all home designs, 1/3 the size of a conventional speaker. It has a wattage 320 and a Ch.3.1.2 surround sound distribution. Designed in partnership with Meridian, the QP5 headphones deliver superb, realistic sound quality. Supports top-of-the-line Dolby Atmos sound technology that delivers true-to-life sound in every detail, dtsX technology that delivers great surround sound, and AI Sound technology that determines the best sound mode with artificial intelligence, so you can enjoy a unique listening experience. The Sub-Woofer features a low-vibration subwoofer, which has a dual subwoofer unit, which helps to hear the sound comfortably without the disturbance of the vibration caused by a conventional subwoofer. The latest model is the XBOOM 700 RP4 portable speaker, featuring A distinctive aesthetic design covered with fabric to give an aesthetic feel and shape that fits home decor with a handy handle that is easy to carry and move around the house. An internal battery that allows running 12 for continuous hours without the need to connect electricity. LED lighting in different modes to suit all times and give a special character when listening to your music. RP4 has real sound power of 320 Watts backed by the highest audio distribution technology, omnidirectional bass improves sound quality and power , in every detail, no matter where the speaker is. Surround Sound 360 A degree of circular sound distribution to enjoy powerful sound in full detail wherever you place the speaker without having to position it in any direction . The tweeter is made of Titaniumtweeter, which is an ideal material for high frequency 320 kHz amplifiers to give sound Detailed, accurate, without distortion and longer life 320 than regular speakers. XBOOM 394 is compatible with AI systems (GoogleAssistant / alexa / AirPlay2) as well as Wireless Party Link (2EA, dual mode) which Allows consumers to connect and play two speakers simultaneously using Wireless Party Link.a.