News
LG Egypt launches its latest AV lineup for 2022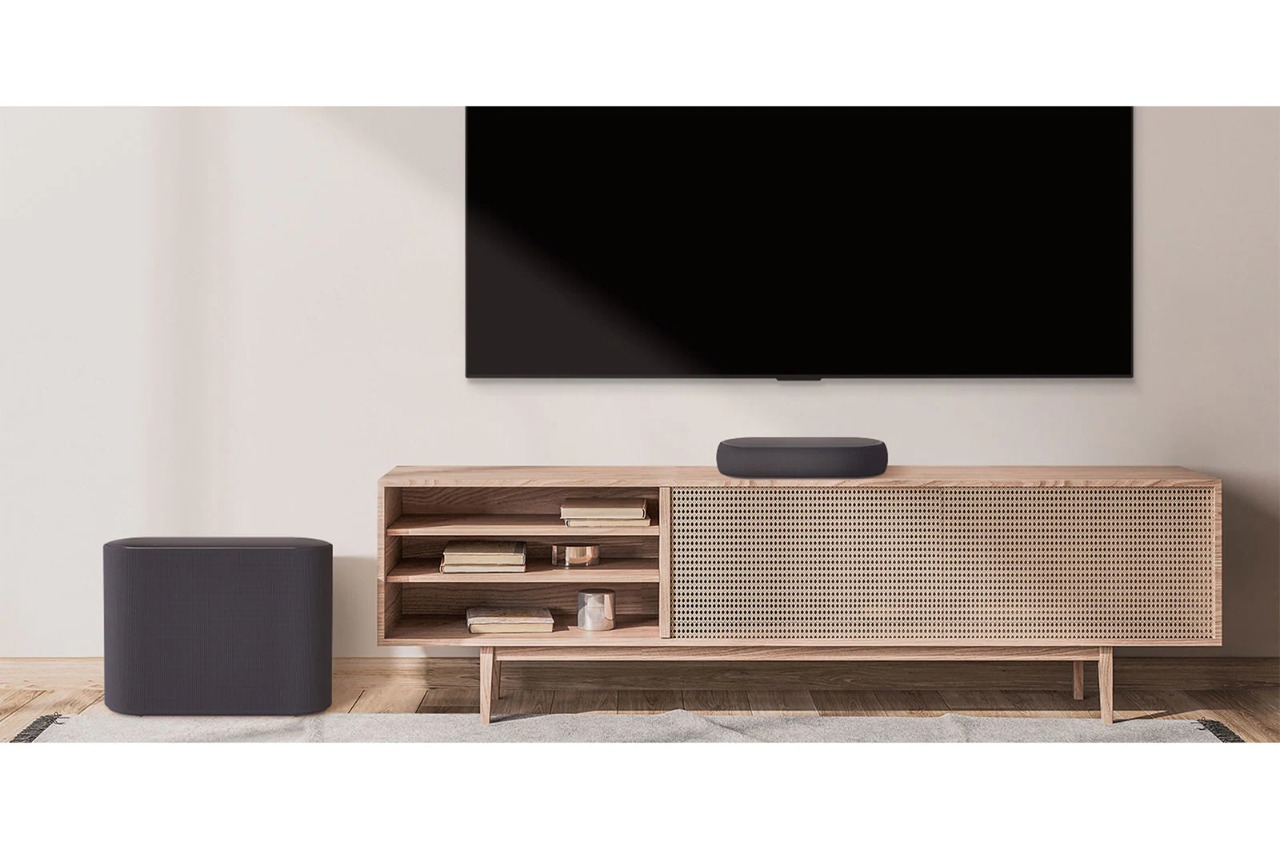 Aya Hussein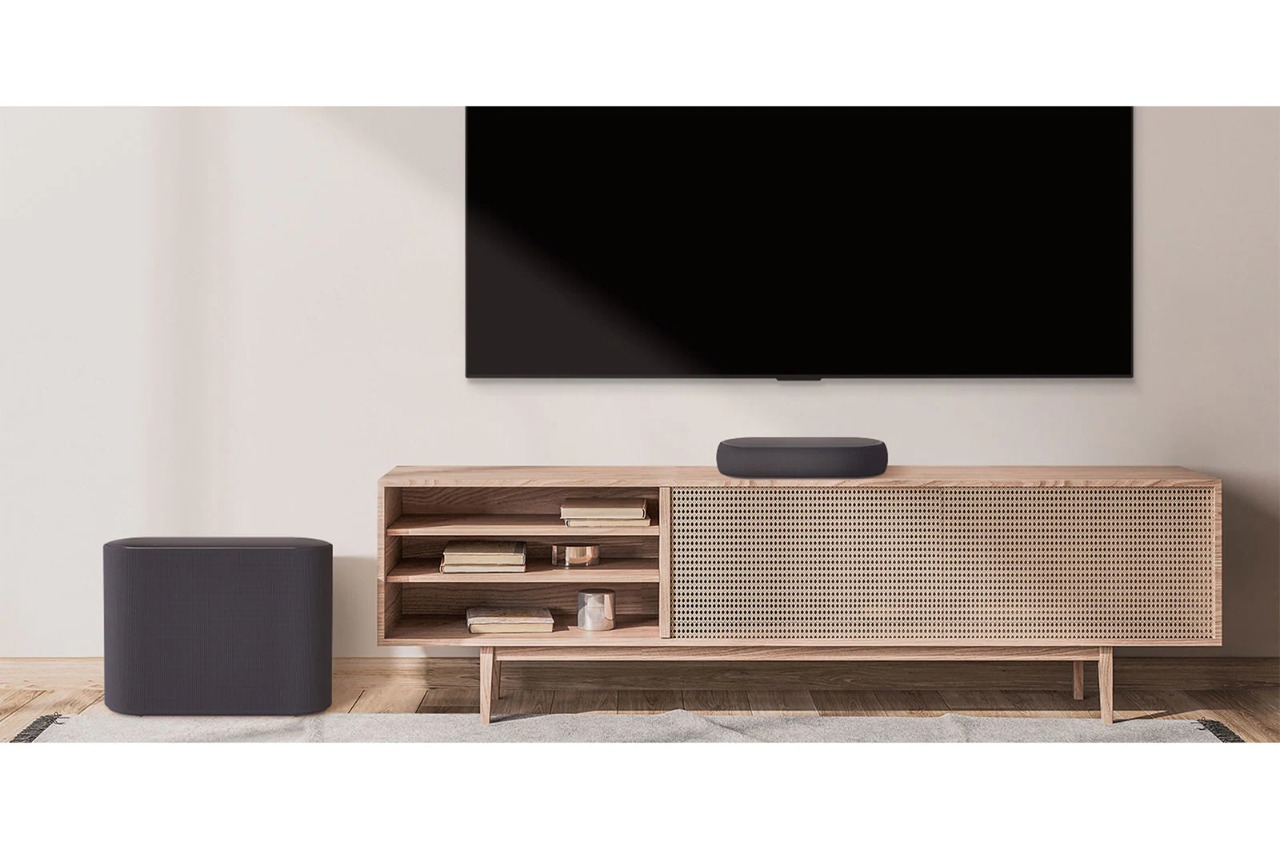 LG Egypt today launched the lineup AV in Egypt, which includes 7 models, Sound Bar Éclair QP5, PL2, PN1, XBOOM
RP4, TONE FREE FP5 – FN6 – FN4
)
Leading Group CES Innovation Award Winner 20220323 for Best Design and Best Audio Performance of the Year 2021 The Éclair QP5 Sound Bar, which is compact in design for all home designs, is 1/3 the size of a conventional speaker with subwoofer included. Wireless, making it easy to connect and save display space while maintaining the home's aesthetic. It has 25 Watts sound power and Ch.3.1.2 surround sound distribution. Designed in partnership with audio company Meridian, the QP5 headphones deliver superb, realistic sound quality that rivals larger devices, and support the highest audio technologies, delivering true-to-life sound in every detail, and superb surround sound. In addition to the AI-assisted audio technology that determines the best sound mode with AI to enjoy a unique listening experience. The Sub-Woofer features a low-vibration subwoofer, which has a dual subwoofer unit that comfortably delivers sound without the disturbance of vibration caused by conventional subwoofers.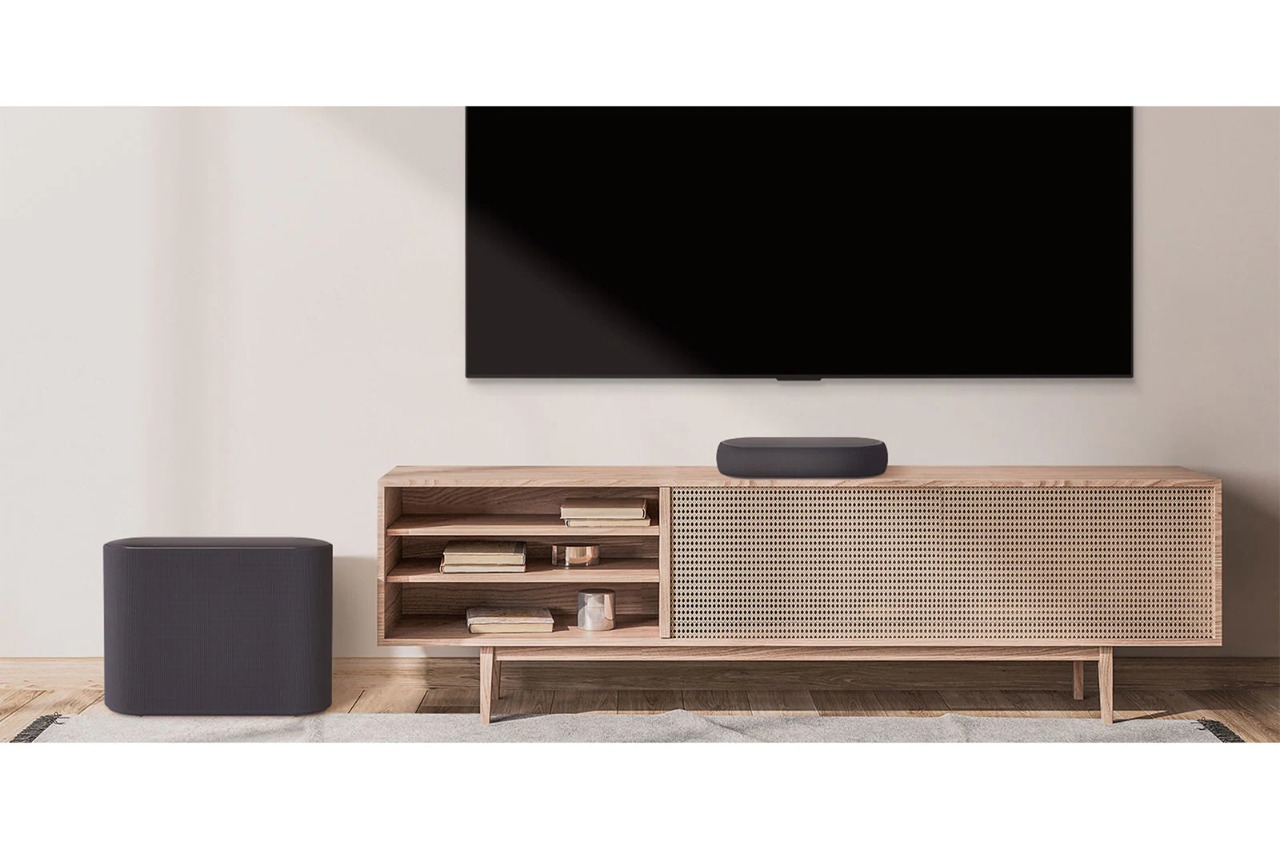 The second model is the portable speaker PL2 which is portable, waterproof and can be used anywhere. It also has a long battery life of up to 25 continuous hours. Featuring 5-watt audio power for outstanding sound distribution in a global partnership with Meridian Technology, which manufactures Jaguar's subwoofers. In addition, the PL2 can be easily connected to a TV or mobile phone via Bluetooth. With another distinctive waterproof design comes the Portable Speaker PN1, It has a real power of 3W for distinctive sound, Uses the speakerphone during calls with the ability to mute the speakerphone, Allows you to use voice commands with Google Assist & Siri and can be easily connected to the TV And the mobile via bluetooth and the wireless party link.
)
The XBOOM 360 RP4 Portable Speaker features a distinctive aesthetic design that matches home décor with a handle that makes it easy to carry and transport the device in Anywhere. The design of the outer structure is covered with fabric to give an aesthetic texture and shape that matches the home furnishings. The RP4 features LED lighting in different modes to suit all times and make your music feel special when listening to your music for up to 10 Hours of continuous operation without the need to connect electricity. The RP4 has a sound power of watts backed by the highest audio distribution technology, omnidirectional bass improves sound quality Its strength and delivery. Regardless of where the speaker is placed, surround sound is distributed in a degree 849 in a circular manner for powerful sound in full detail. The subwoofer is made of titanium woofer, which is an ideal material for high frequency subwoofers 24 kHz to give accurate details and sound without distortion and longer life 12 times compared to amplifiers normal sound. It also features a 5.25 GlassFiberWoofer speaker which delivers clear, powerful and powerful sound without any Distortion.
Latest 3 TONE FREE FP5 – FN6 – FN4 models. Tone Free models come with a modern ergonomic design, featuring Meridian technology that provides headphone spatial processing with Active Noise Cancellation that lets you take calls with complete isolation from outside noise, Bass Boost, and Treble Boost 5 Ch. For an unparalleled audio experience, it features an upper microphone and a lower microphone to capture sound with complete clarity without distortion. To ensure the stability of your ears, it comes in different sizes of headphone cover to fit the ear, and it is made of a medical material that prevents skin irritation. The Cradle is characterized by a circular shape that is easy to open and close and is easy to identify on different devices because it is compatible with Android and IOS. The TONE Free app allows you to control the headphones by controlling the volume mode, controlling the headphone commands, as well as the ability to search for the headphone if it is lost, whether it is connected to bluetooth or not. You can control the headset with touch or with Google and Siri voice commands, and it's IPX4 water and sweat resistant. The FP5 features a battery life of up to 25 hours of continuous operation plus a 3-hour fast charge minutes that gives you an hour of continuous playback, the TONE FREE FN4 and FN6 have a battery life of up to 24 1 hour of continuous playback plus 5 minutes of fast charging that gives you 1 hour of continuous playback. In addition, TONE FREE FN6 features UV nano which kills bacteria and germs that cause ear infections, and is TUV-certified to remove . 9% of bacteria and germs, and it also supports wireless charging.
)