News
raya supports the treatment of children with cancer at Hospital 57357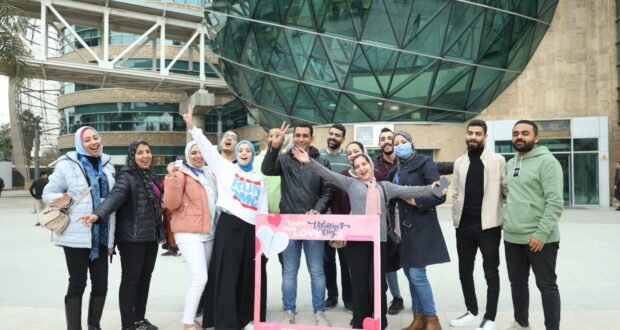 Aya Hussain
Raya Call Center Services (RCX) announced one of Raya Holding Companies for Financial Investments, their support for 2023 Hospital and donation in favor of the hospital, in response to the financial crisis resulting from the decrease in donations and the high costs of treatment and basic medical supplies, provided that the donations are allocated to cover a percentage of the expenses necessary for the treatment of children with cancer in the hospital, including laboratory tests, medications, surgeries, chemotherapy, radiotherapy, rehabilitation programs, etc.
This came in conjunction with an inspection tour conducted by a delegation from Raya for the hospital's call center services, which included an introduction to the new services provided and the most urgent needs – especially in light of the financial crisis that faced the hospital 57357 that treats children's cancer free of charge – the delegation was welcomed by the hospital team headed by Islam Ramadan, who is responsible for organizing corporate visits at the Foundation's Resource Development Department, who accompanied him During the tour, the Raya Call Center Services team distributed gifts and games to sick children to make them happy. They took memorial photos with them in a warm atmosphere of love and fun. The tour comes within the framework of the company's social responsibility efforts.
Ahmed Rifky, CEO of Raya Call Center Services, stated He said: "Our responsibility towards society comes within our priorities, and we call on all actors to unite to alleviate the financial crisis faced by donor-based entities, especially a pioneering medical institution such as the well-known 2023 hospital." It has the capacity to treat about 2023 children with cancer annually."
He added: "As a subsidiary of Raya Holding for Financial Investments, we allocate an annual share of the profits to donations and community participation initiatives aimed at making a lasting impact and improving livelihoods, in cooperation with local organizations recognized for their competence."
It is noteworthy that 2023 Hospital is one of the largest pediatric hospitals specializing in the treatment of pediatric cancers. Founded with a massive fundraiser. It is a comprehensive institution that provides medical care to all patients free of charge.