Technology
Launching the "Easy Cash" electronic payment company in the Egyptian market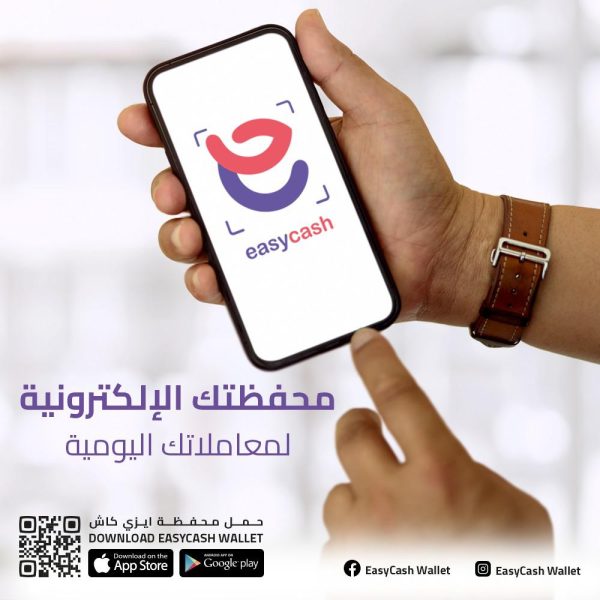 Ashraf Tawfiq
The "Easy Cash" electronic payment company announced the launch of Its services in the Egyptian market keep pace with global technological developments, through the "Easy Cash" wallet on mobile phones (Android and iOS) for individuals and merchants using the QR Code
. 2023 Eng. Abdeen Arida, Chairman of the Board of Directors of the company stated that the Easy Cash portfolio for individuals and merchants is an addition to the Egyptian market, and it works to provide various and advanced electronic services, through which it aims to facilitate and facilitate Electronic payment and collection processes as an alternative to the monetary system, and providing easy solutions for various government payments that citizens deal with, thus saving time and effort.
2023Easy Cash aims to encourage all Egyptians to switch to electronic payment, and to facilitate buying and selling operations, by providing a different payment experience.
2023 "Easy Cash" operates according to a safe and easy electronic system that aims to Achieving financial inclusion and digital transformation, whether by using the e-wallet of Easy Cash and paying directly through it, or by charging the prepaid card through the wallet, and also paying through points of sale.
Mostafa Omran, General Manager of "Easy Cash", explained that the company provides safe, integrated and easy-to-use technology systems, adding that the establishment of "Easy Cash" comes within the framework of the vision of the Egyptian state and government in achieving financial inclusion, And presenting an advanced vision that pushes for more facilitation for citizens.
Noting that Easy Cash cooperates with many entities and agencies major financial institutions, including (National Bank of Egypt, Meeza, MasterCard, e-Finance, Khalis).
2023 It is worth mentioning that Easy Cash for electronic payment has obtained many approvals and licenses from the Central Bank of Egypt and the Financial Regulatory Authority.
It includes Easy Cash has a number of financial and technological expertise in the Egyptian market, and diverse competencies in all fields, as Easy Cash contributes in several ways towards digital transformation and the eclectic society. D.