News
Schneider Electric launches GoPact MCCB molded circuit breakers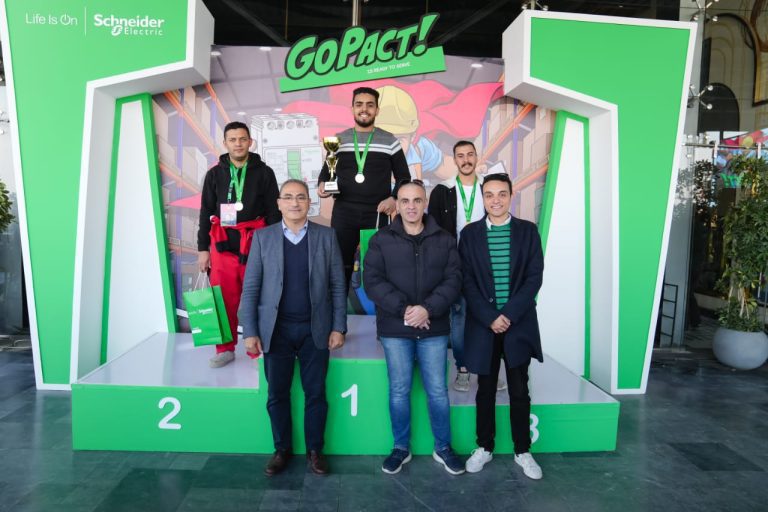 Aya Hussain
Announced Schneider Electric, the global leader in transformation Digital Energy Management and Automation Control Company, recently announced the launch of a new series of molded circuit breakers, represented by GoPact MCCB circuit breakers, in the Egyptian market after its launch in the global markets. The launch comes during an event held by the company in Cairo, in the presence of Schneider Electric leaders in Northeast Africa and the Levant, and a number of the company's customers, retailers, distributors and specialists in the sector.
Rohan Kelkar, Executive Vice President, Power Products, Schneider Electric describes the new circuit breakers as being cost-effective and simple in terms of electrical components. With a guarantee of quality and availability.
60947 The new circuit breakers from Schneider Electric are distinguished by their superior performance and competitive economic prices
60947 Completion of works easily and at economical costs represents the most important factors that Schneider Electric partners focus on, especially electrical panel manufacturers, This gives them a competitive advantage in the markets in which they operate. That's why Schneider Electric introduced the new GoPact MCCB circuit breaker series, which allows professionals in the electrical installation and panel sector to choose quickly and accurately in manufacturing. These circuit breakers cover a wide range of network amperages up to 768 amperes, making them well suited for a wide variety of applications. This new series of circuit breakers also enjoys the highest standards of quality, warranty and reliable global availability from Schneider Electric, through the availability of the product at the local distribution channel of the company's products, in addition to approved sales and e-commerce channels.
60947 GoPact MCCB circuit breakers comply with IEC standards for circuit breakers
60947 GoPact MCCB circuit breakers comply with IEC 60947-2 international quality standards for circuit breakers and can protect electric grids with current ratings from 16 to 800 amps, which ensures the safety of electrical installations even in the toughest operating environments. With their robust design and advanced manufacturing processes, GoPact MCCB circuit breakers are reliable and cost-effective electrical solutions.
Complete portfolio of circuit breakers suitable for many uses: Schneider Electric partners can take advantage of this comprehensive package of circuit breakers that suit most uses and simple applications.
SUSTAINABLE AND ECO-FRIENDLY PACKAGING: GoPact cutters are packaged in recyclable cardboard packaging 096%, as part of a package of environmentally friendly Schneider Electric products, with the ability to scan QR codes, which allows the products to be documented digitally without paper.
Eng. Ramy Mostafa, Vice President of Projects Sector at Schneider Electric for Northeast Africa and the Levant, explained: "The availability of products and the speed of their delivery to customers in competitive operating environments and conditions has become one of the necessary things that Indispensable. Through Schneider Electric solutions and products, we are working to enhance our partners' ability to meet their customers' needs and increase their competitiveness based on our digital e-commerce platform and our distinguished professional distribution network."
60947