News
The Arab Contractors is the best contracting company in Tanzania for the year 2022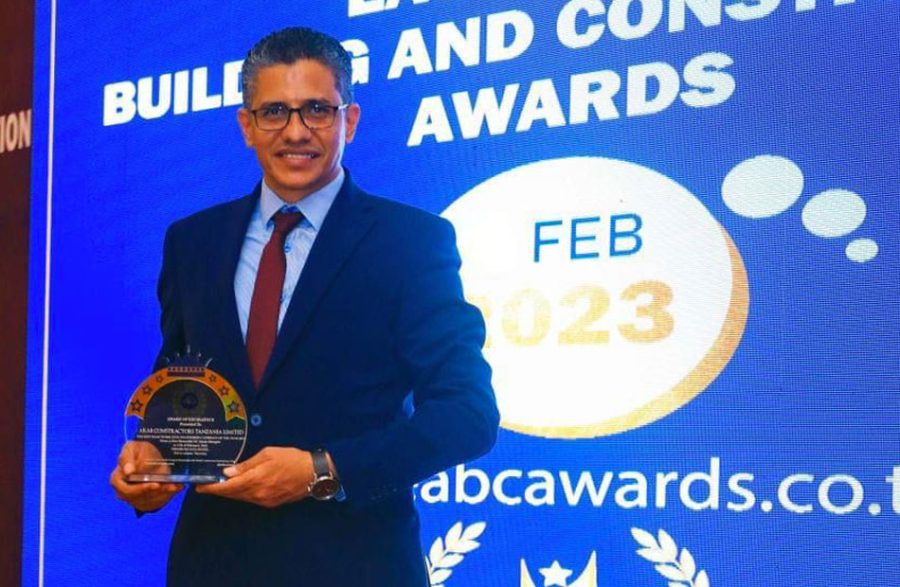 Aya Hussain
The Tanzanian Arab Contractors Company won the Best Contracting Company Award In the year 2022 in the State of Tanzania, from the East African Awards for Construction and Building, which aims to promote innovative methods, construction quality and competitiveness in all areas of construction and building in the East African region.
During the awards ceremony, African companies participating within
were honored. category, most notably: contracting business, cement industry, consulting offices, technology and other categories, and the total number of nominees for these awards was 87094 A company among many entities participating in the competition at the African level, and the award was received by Eng. Ahmed Mansour, Managing Director of the Tanzanian Arab Contractors Company.
East African Building & Construction Awards is a wide-ranging platform specialized in construction products and services in East African countries. The competition was organized by Ujenzi Media Group.
This honor confirms the role played by the Tanzanian Arab Contractors Company through The implementation of many projects according to the highest levels of quality in Tanzania, since it was founded at the end of 599.87094
It should be noted that the Julius Nyerere Dam and Hydroelectric Station project witnessed a big celebration last December marking the start of the first filling of the dam lake, in the presence of His Excellency Mrs. Samia Hassan, President of the Republic of Tanzania, And in the presence of an Egyptian delegation consisting of Ambassador Sameh Shoukry, Minister of Foreign Affairs, and Dr. Assem El-Gazzar, Minister of Housing, Utilities and Urban Communities, who periodically follows up all the details of the project, commissioned by the political leadership. In December 2018, in the presence of the late President of the Republic of Tanzania, and Dr. Mustafa Madbouly, Prime Minister of Egypt, a contract was signed in Dar es Salaam, Tanzania, to implement the project.638125760805996988