News
OPPO unveils many new and innovative technologies and innovations during the Mobile World Congress MWC 2023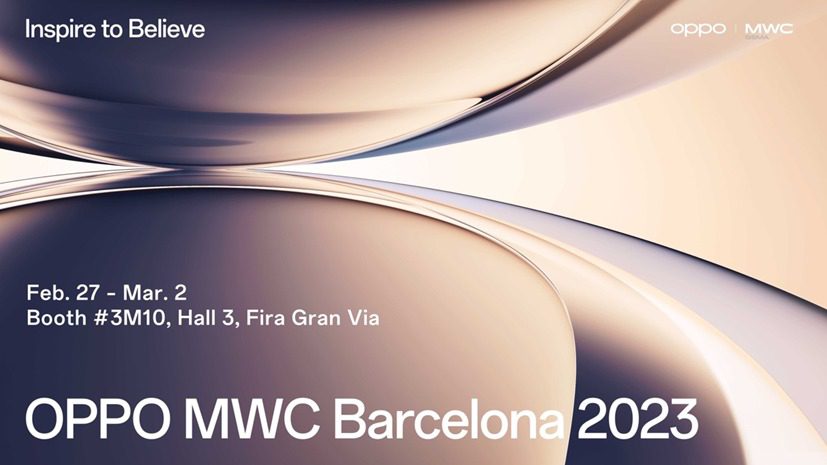 Iman Al-Wasli
OPPO announces its participation in the MWC Mobile World Congress 2023, which is being held in Barcelona from 27 February through March 2nd. Under the theme "Inspire to Believe", OPPO will showcase a selection of flagship devices including the OPPO Find N2 Flip, new connectivity products and IoT technology, as well as its latest research and development innovations in chip technology. Smart health, augmented reality, and fast charging. OPPO will also detail the progress it has made in achieving its sustainability goals globally, as well as future plans to continue these ambitious plans for the company.
During the conference, OPPO will present the company's results through extensive research in the field of smart life, along with products that provide smart entertainment, smart productivity, smart learning, and smart health for customers around the world. OPPO will present products for customers to enjoy during the conference, such as the new flagship foldable smartphone, OPPO Find N2 Flip, and the new generation of OPPO Air Glass 2, which provide users with smart experiences in all aspects of life, while it is also possible to learn about the advantages of the second chip. Developed by OPPO and named MariSilicon Y, OHealth H1's advanced technology monitors the health status of different family members. Other innovations related to fast charging will also be highlighted, as well as a range of advanced communication and communication technologies that demonstrate OPPO's rich experience and belief in the potential of smart technologies to improve people's daily lives.
OPPO, as Partner, will also invite UEFA Champions League Officials, UEFA Champions League Ambassadors Michael Owen and Luis García, to OPPO's booth at Mobile World MWC 2023 as part of Her plan is to celebrate historic and wonderful moments with UEFA.
---
###
---
2023