News
Renault Duster .. a powerful multi-use car that everyone admires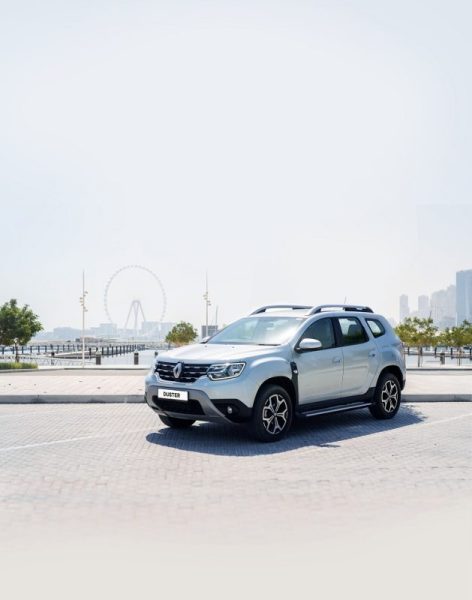 Aya Hussain
Renault Duster can be summed up in three words, design. Technology and comfort so perfect. The 'unstoppable SUV' denotes its well-established reputation across the region. With its innovative practicality and aesthetics, it can challenge competitors in its class and take comfort and reassurance to higher levels.
The car stands out from others with its strong appearance, the unique curve highlighted by the contemporary and bold lines, and new touches on its sides that enhance its dynamic shape, with its clear height from the ground, the presence of the chrome-plated grille frame, and the distinctive C-shaped LED headlights, which are specifications that distinguish it Unlike others.
Duster has a distinctly refined design style, undergoing a full range of modifications to ensure a perfect driving experience. Especially with the presence of soft seats enhanced with high-quality finishes, in addition to automatic temperature control inside the cabin with rear air vents, and the ability to adjust the car's performance to reach the position preferred by the driver, via the 7-inch Media Nav 4.0 touch screen. . And all this is done through the ergonomic central control panel enhanced with many practical and aesthetic features.
And through the Renault Smart Card The driver can enter the vehicle effortlessly.With Remote Engine Start, the driver can operate the air conditioning to cool her cabin before entering, as well as activate other preferred presets. Delving deeper into the special features of Renault Duster, it is noted that the multi-view camera system allows to see the area around the car, identify blind spots, and facilitate the daily parking process.
Additional driver comfort features include precise power steering, wide retractable armrests and height-adjustable, lumbar-supporting seat design. The seats are arranged in such a way as to provide more storage space on long flights. Also available at the top of the car are roof rails that meet the highest standards of rigidity, so that it is easy to transport large recreational equipment safely, such as surfboards. Thanks to all these equipment, the Renault Duster is one of the most practical SUVs in its class.