News
International Transport Division: The government is implementing a comprehensive plan to transform Egypt into a global center for trade and logistics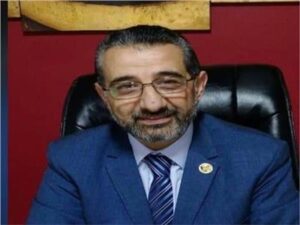 wrote Fathi Al-Sayeh
8507 said Dr. Amr Al-Samdouni, Secretary General of the Transportation Division And logistics at the Cairo Chamber of Commerce, that the government adopts and implements a comprehensive plan to transform Egypt into a global center for trade and logistics, through developing the maritime transport sector and all seaports, maximizing the competitive advantage of Egyptian ports to serve international trade, stimulating the movement of Egyptian exports and imports and increasing its share of transit trade and benefiting The maximum facilities are available at the ports to make the most of the geographical location of the Egyptian ports.
Al-Samdouni confirmed, in press statements today, that The Russian-Ukrainian crisis showed the importance of expanding the establishment of logistical areas to provide a safe strategic store of strategic commodities, the most important of which is "wheat". And that is expected It will be in the economic zone of the Suez Canal, whether in East Port Said or Sokhna, confirming the desire of Brazilian entities to establish a Brazilian grain storage area in the economic zone of the canal, as well as opening contacts with international oil-producing companies by setting up refining factories and establishing stores for various of these oils, which is what secures A safe stock of these commodities that are linked to food and national security for Egypt.
The Secretary of the International Transport Division explained that the competitive capabilities of sea ports It affirms that Egypt is seeking at an accelerated pace to be a global center for trade and logistics at the regional and global levels, due to its importance and its close connection with the sustainable development plan that Egypt has adopted and is working on implementing, and advancing the national economy, which makes the development of logistical activities an important gateway to improving the performance of Egyptian seaports along The Egyptian coasts according to the highest international standards, in an integrated development manner.