News
The Medicine Authority receives the ambassador of the European Union in Egypt to discuss joint cooperation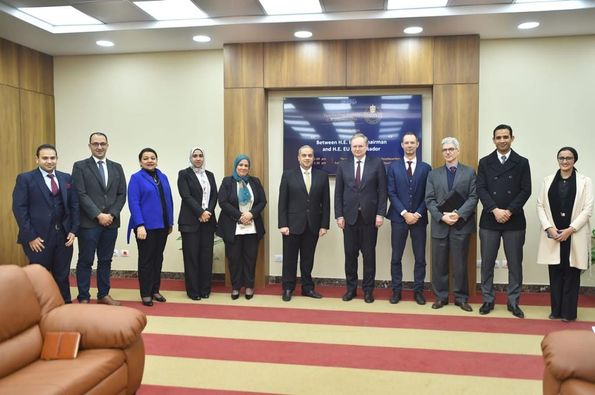 Aya Hussain
Mr. Dr Tamer Essam, President of the Egyptian Medicines Authority, today, Thursday, Mr. Christian Berger, Ambassador of the European Union to Egypt, and his accompanying delegation, in the presence of a number of the Authority's leaders.
During the meeting, ways of joint cooperation between the Egyptian Medicines Authority and the European Union were discussed. In a way that contributes to enhancing trade exchange between the two sides, discussing various cooperation mechanisms to support building institutional capacities, exchanging technical expertise, and discussing the authority's efforts to facilitate the procedures for registering and trading medical preparations and supplies.
The meeting comes in light of the ongoing discussions that the Egyptian Medicines Authority is conducting with international bodies and institutions; To create partnerships that support upgrading the regulatory level in the drug sector, and to complement cooperation with the European Union.