Economy
Egypt participates in the meetings of the G20 finance ministers in India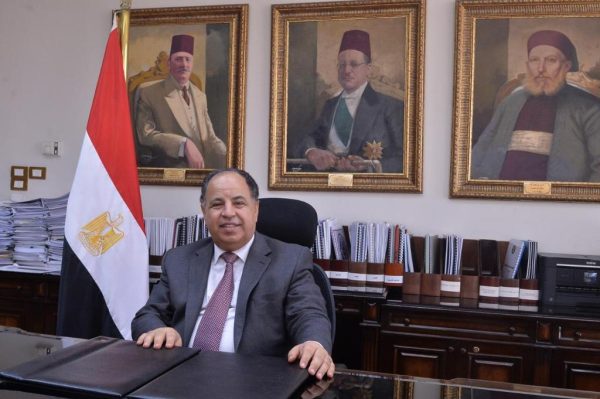 Fathi Al-Sayeh
034688
It is time for more flexible international action to bridge the financing gaps of emerging economies
Dr. Mohamed Moait, Minister of Finance, is participating, representing Egypt, in the meetings of the G20 finance ministers. In India, today Friday and tomorrow Saturday, that is the most important and influential forum at the global level in discussing international economic and financial issues, which is attended by representatives of major international financial institutions such as: the International Monetary Fund and the World Bank, the Organization for Economic Cooperation and Development, the United Nations Foundation, the European Union and others. These meetings are scheduled to revolve around two main axes, one of which is related to the political framework. And the other is related to the economic and financial framework, where the economic conditions are discussed The global financial structure, the most important existing challenges, ways to deal with them, the global financial structure and proposals for its development, the promotion of the volume and tools of sustainable financing, in addition to the efforts of financial inclusion and the most important issues related to it, and cooperation and coordination on international tax issues and the development of global health conditions.
Dr. Mohamed Moait, Minister of Finance, presents the Egyptian and African vision in dealing with the current and unprecedented international economic challenges, stressing The need to strengthen the capabilities of developing countries in facing global crises, so that they can meet the basic needs of their people, especially food and fuel. The time has come for more flexible international moves to bridge financing gaps for emerging economies, as their access to international financing markets has become more difficult and costly after the inflationary wave intensified, and interest rates rose. , and the cost of financing, at a time when you also need to adapt to climatic changes, with the huge additional burdens they entail.
The minister reviews several projects aimed at supporting Egypt's plan for sustainable development in light of the vision and goals of "Egypt 2030", which he established. Die in making our country an attractive market for global investors, and putting Egypt on the map of sustainable financing.
The Minister will also present, in the session on sustainable financing, the two initiatives launched by Egypt during the Climate Summit, regarding reducing the cost of sustainable financing, and the sustainable debt association.
Dr. Mohamed Maait, Minister of Finance, had received, on the sidelines of the spring meetings of the International Monetary Fund and the World Bank, an invitation to visit India to represent Egypt in the meetings of the G20 finance ministers; To discuss the most important findings and studies of the existing working groups, and to agree on some recommendations, proposals, and initiatives.2678