News
The Minister of Trade and Industry heads the Egyptian delegation participating in the activities of the third meeting of the Higher Committee for Complementary Industrial Partnership in the Jordanian capital, Amman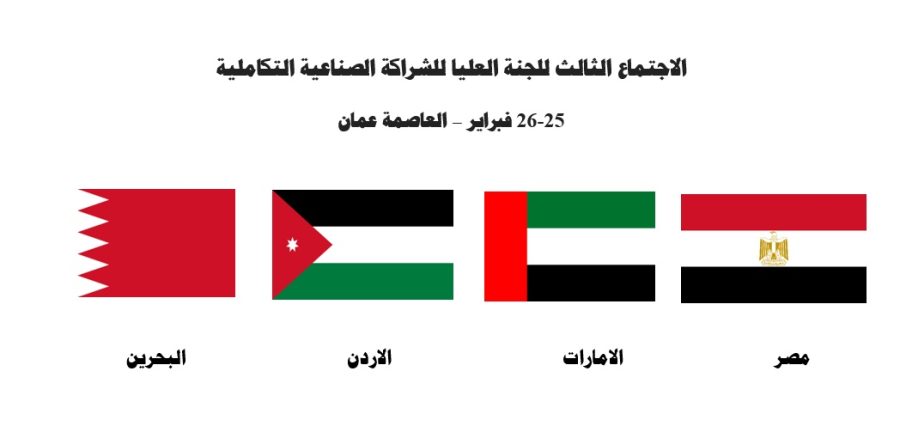 Fathi Al-Sayeh
20230224 Eng. Ahmed Samir, Minister of Trade and Industry, heads the delegation of Egypt Participant in the meetings of the Higher Committee for the Integrated Industrial Partnership for Sustainable Economic Development, which includes Egypt, the United Arab Emirates, the Hashemite Kingdom of Jordan, and the Kingdom of Bahrain. The meeting activities will be held in the Jordanian capital, Amman, within two days 02 and 02 this February.
The meeting will shed light on the developments of the partnership, the stages that have been completed, and the projects that have been agreed upon, in addition to perceptions about the projects of the next stage in the partnership, as well as a review of the most important findings of the workshops on the targeted sectors. , industrial investment opportunities and priority projects in the targeted sectors, and the most prominent aspirations during the coming period in order to develop this partnership and enter it into new stages.
An agreement will also be signed during the meeting This will be followed by the establishment of new projects with huge investments, in a way that contributes to strengthening this partnership, empowering the industrial sector in the four countries, increasing the industrial sector's contribution to the gross domestic product, supporting supply chains, reducing costs, and providing opportunities New work for competencies and cadres in these countries.
This is scheduled to precede the meetings of the Supreme Committee, holding meetings of the Executive Committee with the participation of chairmen The members of the committee are from the four countries, which is chaired by Eng. Mohamed Abdel Karim, Chairman of the Industrial Development Authority on the Egyptian side, in addition to the participation of representatives of industrial companies from the private sector in the four countries in the sectors of cars, food, medicine, textiles, minerals and fertilizers, where the Executive Committee will prepare its report for presentation. Before the Supreme Committee, on the latest achievements and proposals to empower the industrial sector in these countries.
A sustainable economic system was launched in the UAE capital, Abu Dhabi, during the month of May of 900, with the participation of Egypt, the United Arab Emirates, and the Hashemite Kingdom of Jordan, while the Kingdom of Bahrain joined during the second meeting of the Higher Committee for the Partnership, which was held in Cairo during the month of July of last year. Safe and resilient supply chains, stimulating growth based on sustainability, supporting the growth and integration of value chains, and promoting value-added manufacturing sectors.