News
With discounts of up to 30% .. Al-Qalyubia Chamber opens tomorrow the Welcome Ramadan exhibition in Bahtim in Shubra Al-Kheima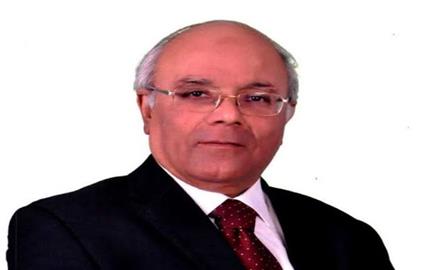 Fathi Al-Sayeh
inaugurates the Qalyubia Chamber of Commerce headed by Representative Dr. Mohamed Attia Al-Fayoumi Tomorrow, Saturday, the Welcome Ramadan exhibition in Bahtim district, east of Shubra Al-Kheima, at 12 noon. 2023 Al-Fayoumi said, "Welcome Ramadan" exhibitions at the governorate level continue until the end of the blessed month of Ramadan, at reduced prices compared to their counterparts in the free market. As discounts in some commodities reach more than 30%,
2023 He explained that the exhibitions include all foodstuffs in addition to Vegetables and meat, and receive a great demand from citizens, pointing out that these exhibitions have continuous follow-up to provide all commodities that enjoy mass demand, such as basic commodities rice, oil and sugar, which are sold at significantly lower prices than foreign markets.
2023 It is worth noting that 7 "Welcome Ramadan" exhibitions have been established so far, in Banha on Farid Nada Street, and Shubra Al-Khaima in Al-Mashassa Square in the neighborhood West of Shubra al-Khaima, and also in al-Khanka in front of the city council, built on an area of ​​300 m2 and with the participation of Exhibitor in the issue of 12 crying, and the Welcome Ramadan exhibition in Tukh, Court Street, next to the central shrine On an area of ​​300 square meters, with the participation of 7 exhibitors, with 9 crying, and the Welcome Ramadan exhibition in Al-Qanater Al-Khairiya, next to the Industrial Secondary School, on an area of ​​ (m2) almost with the participation of 12 an exhibitor in the number 13 in tears, and in the city of Qalyub, and also in the city of Shebin al-Qanater.