News
The Minister of Culture witnesses the ballet "Zorba" and "The Great Night" at the Royal Opera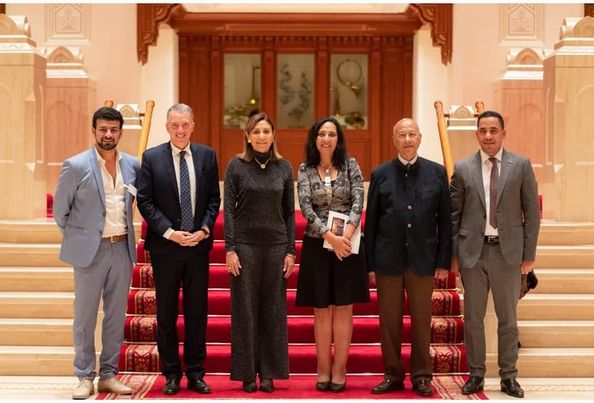 Aya Hussain
Dr. Nevin testified Al-Kilani, Minister of Culture, during her visit to the Sultanate of Oman, presented the performances of "Zorba Ballet" and "The Big Night Ballet" by the Cairo Opera Ballet Company, at the Royal Opera House in Muscat.
2611131451980098488 Dr. Nevin Al-Kilani praised the performance of the Egyptian artists and the international level of professionalism enjoyed by the dancers, and the turnout. The large audience is encouraged to attend the performances and interact with them, stressing that the Egyptian arts represent one of the tributaries of Egypt's soft power, which the Arab public enjoys in all brotherly countries from the ocean to the Gulf.
The Minister of Culture added that the Ministry is keen on the presence of Egyptian arts and culture in all international forums, emphasizing the cultural and creative leadership and legacy. The great knowledge that Egypt possessed for many centuries.
Mention that the ballet troupe a Outside Cairo, the two shows "Ballet Zorba and Ballet Al-Laila Al-Kabir" were presented, with the participation of 25 male and female dancers, on the stage of the Opera House in Muscat Yumi 24 and 25 this February. Everyone praised the technical level of the performances.
The two performances were attended by the Egyptian Ambassador to the Sultanate of Oman, Khaled Radi, Dr. Essam Al-Mallah, Advisor for Programs and Events at the Royal Opera, and Gina Essam, Supervisor of Consular and Cultural Affairs at the Egyptian Embassy.
02