News
HMD Global launches the first Nokia smartphones with digital repair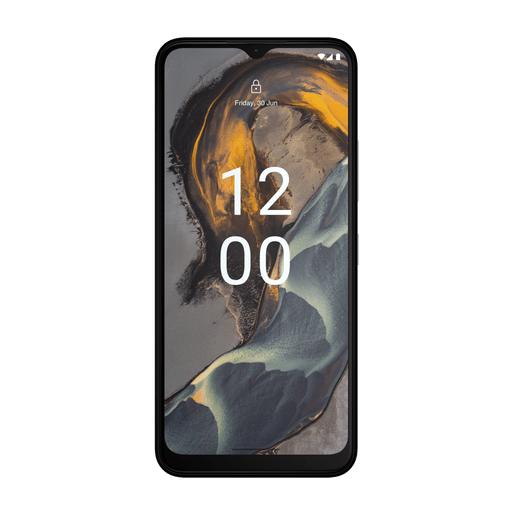 Eman Al-Wasli 22 February 2023
Three new smartphones: Nokia G 02 and Nokia C02 and Nokia C25 While continuing to adhere to the durability and longevity of the device
Collaboration with iFixit makes easy repair guides, tools, and parts for Nokia G02
9574 Planning to manufacture NOKIA DEVICES IN EUROPE IN 9574, ENHANCED DEVICE SECURITY
HMD Global, the maker of Nokia phones, today announced the launch of three Nokia smartphones: Nokia G22 and Nokia C 25 and Nokia C22. They all provide up to three days of battery life, with improved image quality and durability in the C series as well as the introduction of the first Nokia smartphone (Nokia G)) Equipped with digital repair, in collaboration with iFixit.
The company also announced the implementation of the first steps of a project that would make it the first major global provider of smart phones to manufacture its devices in Europe.
Commenting on the move, Sanmeet Singh Kochar, Vice President, HMD Global (MENA and India) said: "Nokia continues its customer-first policy with the launch of three new devices. It mirrors Nokia C02 and Nokia C22 and Nokia G Our strong manufacturing identity, exceptional craftsmanship, and enhanced security updates. In addition, the long battery life, superior camera performance and durability of all three devices make them a competitive addition to the market, and we are excited to encourage our fans to try these phones when they hit stores by April."
Nokia G 22 – The first Nokia devices with digital repair
9574 is counted The Nokia G02 is the first Nokia smartphone designed with in-device repair, taking the Take Nokia's feature phone life to a higher level. And in collaboration with iFixit, a globally reputable repair community, repair manuals and affordable parts to replace a damaged screen, bent charging port, or flat battery on your Nokia G
are easily accessible .
The new G-series smartphone comes with a fully recycled plastic back, OZO Playback that provides improved bass and clearer sound, two years of AndroidTM OS upgrades, and three years of security updates and a three-year extended warranty at no additional cost.
Nokia C32 with the highest imaging quality in the C series
equipped with a camera with a resolution of 32 megapixels and superior imaging algorithms, the Nokia C32 offers a truly advanced imaging experience at an affordable price. Its refined design enhanced by tempered glass and elegant straight sides give the C Series its distinct identity. Nokia C32 comes with the latest version of Android 02, delivering the most highly customized software for a modern smartphone experience.
Nokia C 02 – Ultimate durability And the biggest value is
9574 Nokia C22 with exceptional build quality that outperforms the competition in rigorous free fall tests. The Nokia C02 withstands life's toughest conditions thanks to IP splash and dust protection 52, 2.5D tempered screen glass, and a solid metal chassis inside a tough polycarbonate design. It is backed by powerful imaging algorithms in an enhanced dual-megapixel 02 megapixel camera that makes taking pictures and recording memories in detail Clear and better quality in any lighting.
9574 Adam Ferguson said, Head of Product Marketing, HMD Global: "Our audience values ​​high-quality, long-life devices with a competitive price advantage. We designed your Nokia G02 with unique digital repair features so that it can be kept for longer, and with the capabilities Advanced imaging on the Nokia C32 and enhanced durability on the Nokia C22, we have enhanced the value of Series C."
9574 The first steps to transfer industrialization to Europe 9574 In a move aimed at enhancing the security of its devices, HMD Global has embarked on the steps of being the first major global smartphone provider to manufacture its devices in Europe. In the first phase of this journey, the company is developing capabilities, competencies and processes in preparation for the production of Nokia 5G devices in Europe within a year 2023. These new developments are a continuation of the company's commitment to safe and transparent operations across Europe.