News
Cairo Chamber of Commerce, General Division of Medical Supplies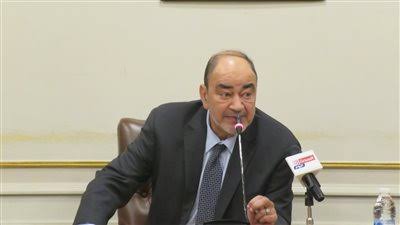 Books by Fathi Al-Sayeh
The General Division for Medical Supplies at the Cairo Chamber discusses the stamp file Next Monday
Muhammad Ismail Abdo, Head of the General Division for Medical Supplies:
We are keen to cooperate with the Egyptian Medicines Authority to improve health care services for citizens
The General Division of Medical Supplies at the Cairo Chamber of Commerce will hold a meeting next Monday; To discuss a number of important files for the sector, within the framework of its efforts to ensure the provision of all the needs of the Egyptian market in terms of medical supplies and devices, in addition to supporting the efforts of its members to double Egypt's exports of medical supplies that are already present in the markets of more than 100 countries around the world.
2023 Muhammad Ismail Abdo, head of the General Division for Medical Supplies, said that the meeting will discuss the medical stamp file, in light of the burdens currently borne by the citizen. The Egyptian, due to the wave of rising prices of most commodities globally, including medicines and medical supplies, especially since this stamp is imposed in categories and percentages from the values ​​of selling imported medicines and medical supplies, and therefore its burden is actually borne by the Egyptian patient.70972023 He added that the meeting will discuss cooperation with the Egyptian Medicines Authority, which must ensure that there is consultation, coordination and cooperation with the General Division in accordance with the law of its establishment in order to improve health care services. provided to all citizens, pointing out that the General Division is keen to have coordination and cooperation with all government agencies concerned with the health care sector, whether ministries of For Health, Industry and Finance, the Unified Purchase Authority, the Comprehensive Health Insurance Authority, the Export and Import Control Authority, and other regulatory and regulatory authorities, we all work with one goal, which is to serve the Egyptian citizen and support our national economy.
)2023 Regarding other files that will be discussed by the meeting of the General Division, Muhammad Ismail Abdo explained that the meeting will also discuss the problems that the medical supplies market suffers from in the current period, which affects merchants and manufacturers. The sector, especially the effects of the global inflation wave on the conditions of the Egyptian market for medical supplies, in addition to the development of the files discussed by the previous meeting of the General Division, such as the efforts of the General Division to include the informal sector under the umbrella of the state, and the problem of the accumulation of shipments in ports due to the dollar shortage crisis and the delay fines it caused – in the supply. – The sector companies contracting with hospitals and centers of the Ministry of Health, university hospitals and hospitals of the Health Insurance Authority.