News
Ooredoo joins global technology and telecom experts and giants in Mobile World Congress 2023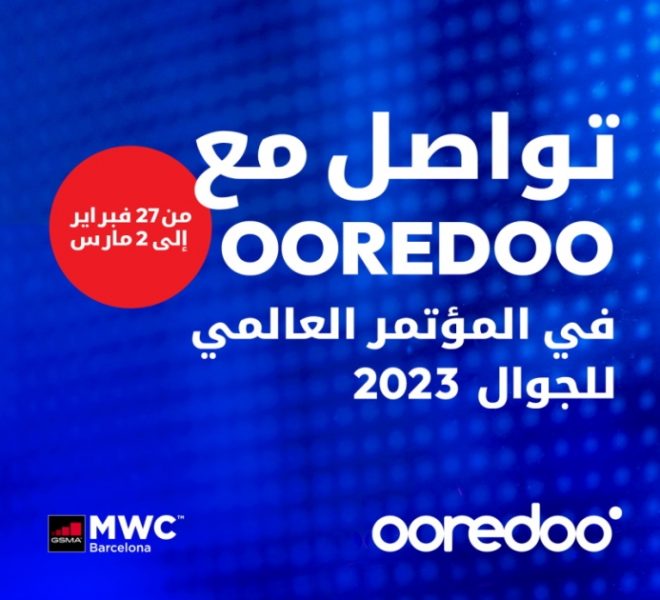 Aya Hussain
The pioneer of communications and information technology participates in the prominent global event with the aim of exchanging experiences, strengthening partnerships and exploring new opportunities 2023 Ooredoo Group announced that it will participate in the activities of the Mobile World Congress 2023, which will be held during the period from 27 February to March 2 2023 in Barcelona, ​​Spain.
The Mobile World Congress is the most prominent event in the field of communications and technology in the world, and this year the conference will focus on several main topics, including accelerating the spread of 5G, financial technologies, digital transformation, Reality+ and OpenNet.
A delegation of Ooredoo representatives will travel to Barcelona to attend the conference. During the event, Ooredoo Group and its companies operating around the world will share updates and developments related to these key topics, including new partnerships, products, services and solutions, as well as provide updates on recent projects and achievements.
Ooredoo's participation in the Mobile World Congress 2023 demonstrates the company's unwavering commitment to innovation and technological leadership in the telecommunications sector.
A delegation of senior Ooredoo representatives who will attend the event will meet with their counterparts in the telecommunications and information technology sector and many of the world's leading partners to conduct a High-level dialogues on important issues affecting the telecom sector and all stakeholders, as well as exploring new opportunities for partnerships and business collaboration."