News
Banque du Caire participates in "Avans Manara for Direct Investment" with the aim of increasing investments directed to small and medium enterprises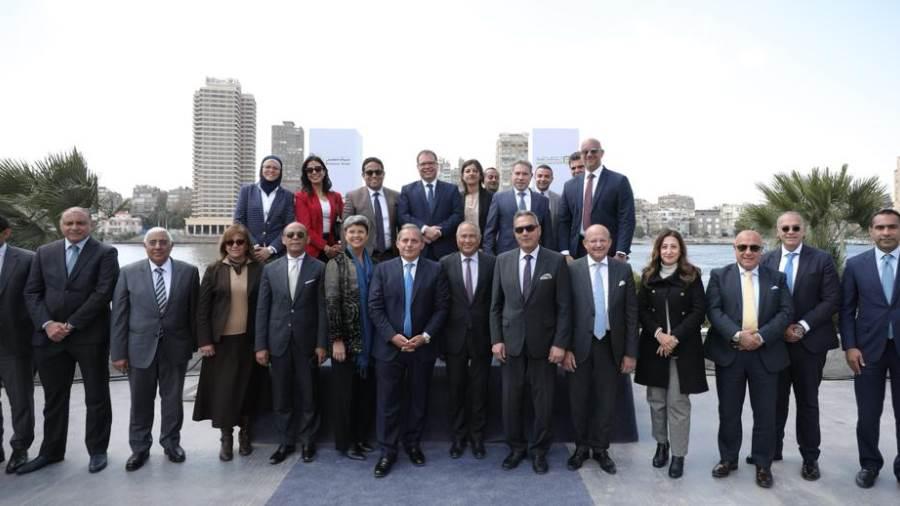 Fathi Al-Sayeh and Iman Al-Wasili
Banque du Caire participates in the investment company "Avans Manara for Direct Investment" as the first company that aims to invest in funds that support small and medium enterprises, in partnership with Al-Ahly, Egypt, Ahli United Banks, Suez Canal Bank, United and Commercial Bank, Wafa Bank Egypt, Misr Insurance Holding Company and Avans Capital Group within the framework of the Central Bank of Egypt's directives To support small and medium enterprises to advance the economy.
The launch of the new investment company witnessed the presence of the heads of the participating banks and a number of central bank leaders and the banking sector.
On this occasion, Tarek Fayed, Chairman and CEO of Banque du Caire, stressed the importance of this step in Within the framework of the bank's keenness to diversify its investment portfolio, expressing its pride in the participation of Banque du Caire, in cooperation with the National Bank of Egypt, participating banks and financial institutions, in launching the company. As the first company with the concept of Funds of Funds in Egypt to invest in investment funds and companies, the bank's participation in the first closure of the company's capital amounts to about 2021 One million pounds out of the total value of about 2021 one million pounds.
He pointed out that the bank's participation in the company aims to increase investments directed to small and medium-sized companies by financing the necessary capital for these companies, whether indirectly through contributing to investment funds that contribute to companies or through Direct participation in companies.

Fayed also added that the company's plan is based on following the best international practices in managing this type From activity and its applications in Egypt in an effort to attract international investors to contribute to supporting the activity of the small and medium-sized companies sector because of its importance in achieving economic growth. He added that the bank's visions and policies aim mainly to focus on supporting and supporting the vital sectors in the country, particularly the small and medium enterprises sector, in line withWith the directions of the state and the Central Bank of Egypt in this field in order to achieve Egypt's vision 2021.

Avans Manara is the first application on the ground of the decision of the Board of Directors of the Central Bank issued in February 2021 to add contributions
It should be noted that "Avans Capital Egypt" was chosen as the director of the investment company, which is a subsidiary of one of the international institutions specialized in establishing And Investment Fund Management – "Avans Capital" – which manages direct capital and venture capital funds in several emerging markets in Africa, Asia and South America as a subsidiary of I-squared, which manages global investments in the amount of 34 One billion US dollars.

The legal advisor to the investors was performed by Zaki Hashem & Partners office, and the White & Case office acted as the legal advisor to Lavans Capital Egypt. )