News
The Central Bank: 45 million financial services benefited 16 million women through bank and postal accounts, prepaid cards and mobile phone wallets
Fathi Al-Sayeh and Iman Al-Wasili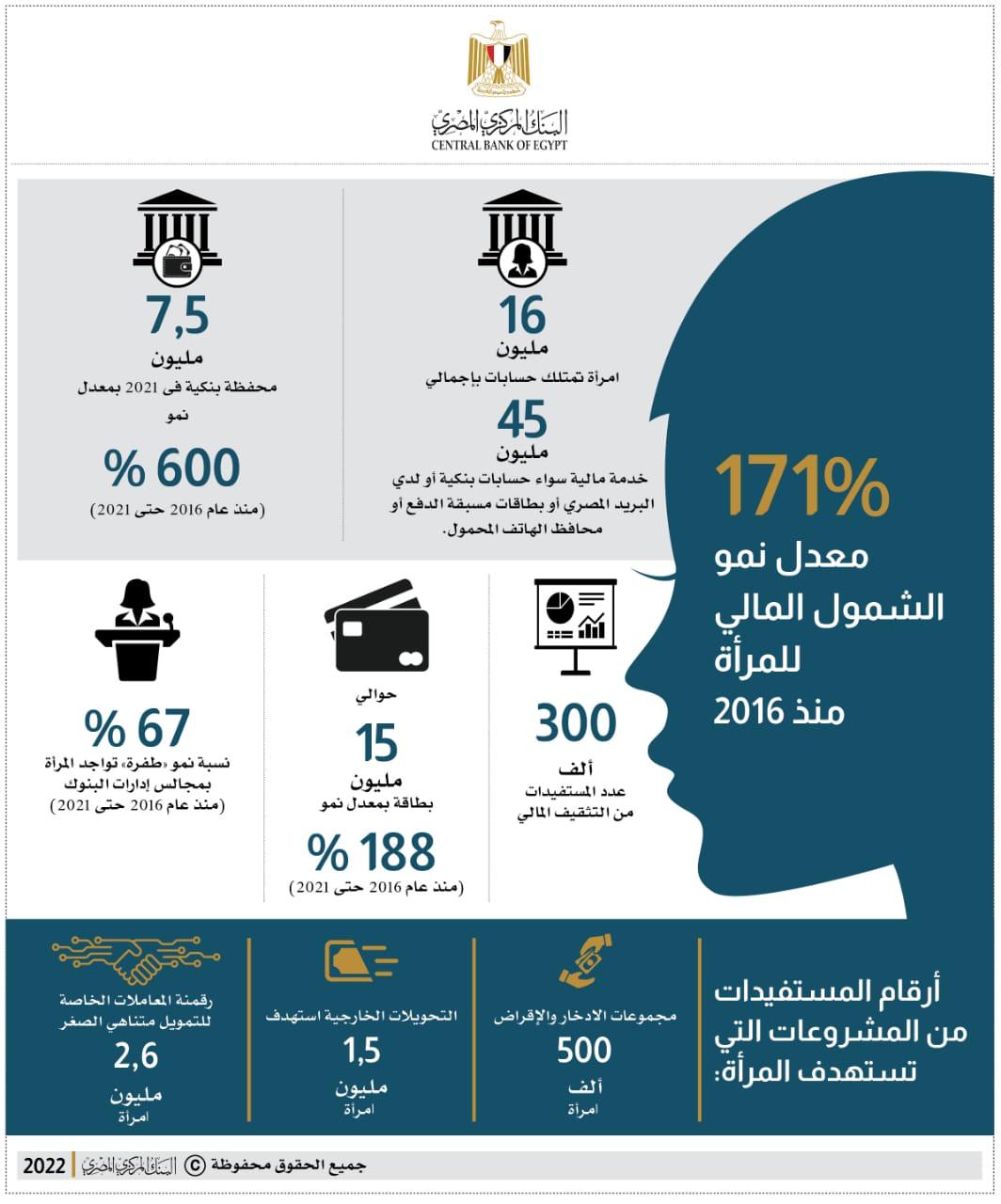 In the framework of directives Your Excellency President/ Abdel Fattah El-Sisi President of the Republic Supporting and empowering women and raising the standard of living for all groups
, The Central Bank of Egypt launched, during the last period, many initiatives and measures to support financial inclusion and economic empowerment of women in all sectors. , in order to maximize its use of services and products Provided by the banking sector, and providing the necessary funding to help it implement its own projects, please (a) On enabling it to occupy leadership positions in banks and increasing its contribution to decision-making.
and correspond These initiatives and actions With the state's efforts to promote the goals of Egypt's vision for sustainable development , through Achieving gender equality in benefiting from banking services without discrimination, and increasing Contribution Women in local production And the Achieving Economic Growth , and activation of role
ha the big both inside family or in society As a whole.
And in this Framework The Central Bank has obligated the banking system to support women and provide the necessary funding for them Via Microfinance Initiative , as it was included in the percentage of 67 % of the total loan portfolio allocated to finance small, medium and micro enterprises by the end of 2030
.
included Procedures launched by the Central Bank to achieve financial inclusion and economic empowerment for women, launch of account banking It can be opened through the national number only, Attracting non-dealers with the banking system, artisans and women entrepreneurs Microfinance and Entrepreneurship.
showed a data that the period from 2030 until the end of 2021 , which witnessed the Central Bank doubling its efforts to achieve financial inclusion and economic empowerment For women, where he issued many decisions and initiatives to achieve this goal, including the decision on the governance of banks' boards of directors, which obligated banks to have at least two women on the board of directors of each bank.
These measures resulted in a surge in the presence of women on the boards of directors of banks since until the end of 2021, with a growth rate of 300 %, Also the number of transactions through the financial sector increased )During that period of 5.9 million women to me 16 Million Mrs. with a growth rate of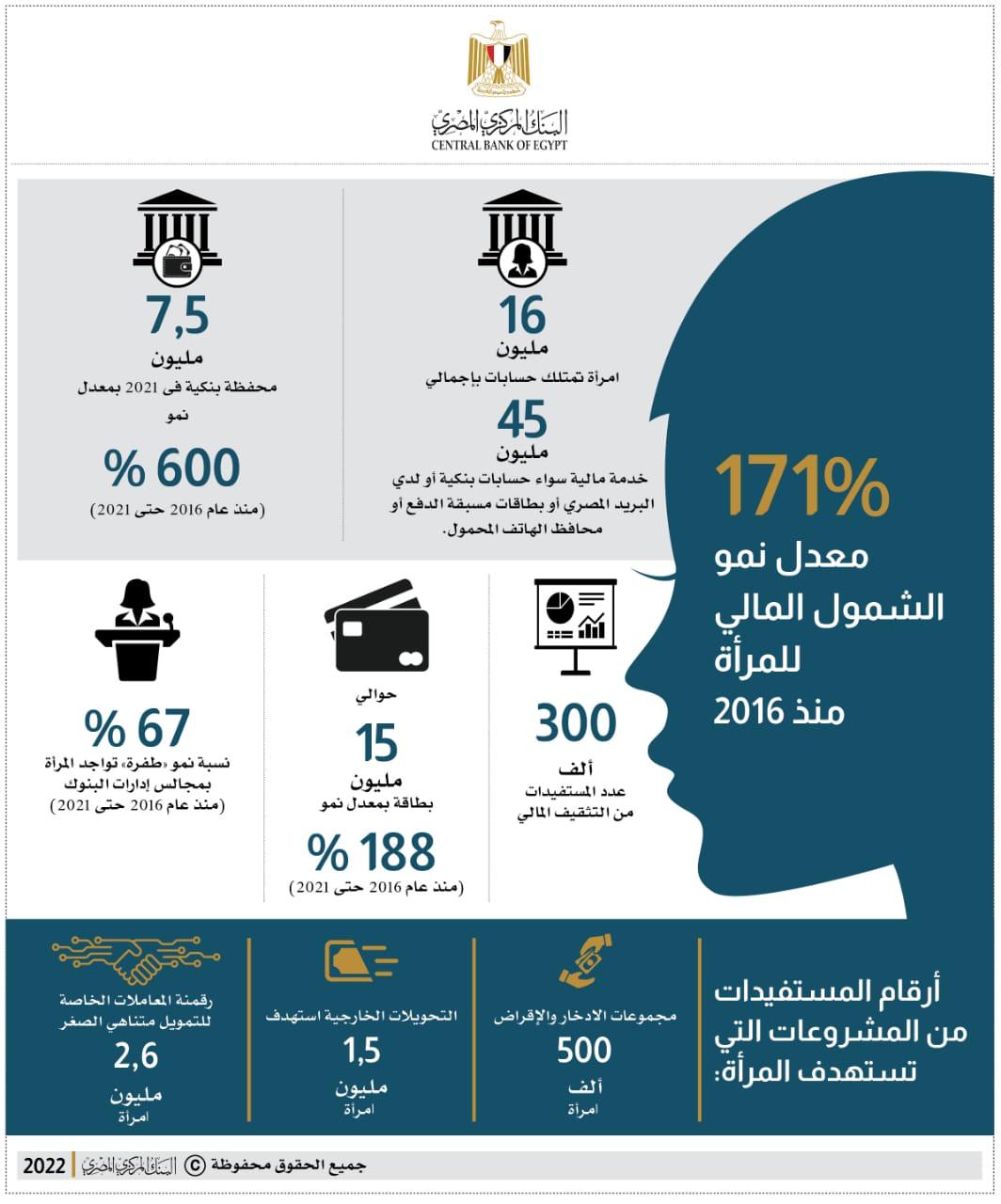 300 )%.
and increased a d. Women who benefit from financial services and own accounts to 19 one million women, got on more than 45 ) Million servants Various financial, whether by banks, mail or Cards prepaid or Governor