News
Launching the "Susan Smart" Environmental Award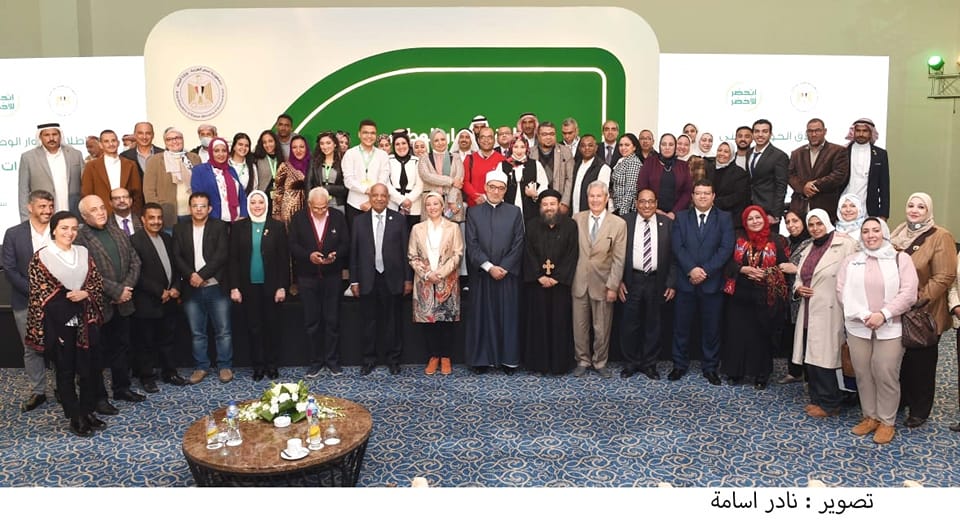 Aya Hussain
The Ministry of Environment launched and the Society of Environment and Development Writers today, an award that aims to enhance the value of media environmental content and stimulate efforts to spread an environmentally conscious culture, under the name "Susan Zaki Award for the Environment."
Dr. Yasmine Fouad, Minister of Environment, indicated during the activities of the "National Dialogue on the Issue of Climate Change" and the International "Earth Day" in Sharm Sheikh, that the way to stimulate national and international efforts to support the upcoming "COP – 525" summit begins with encouraging and facilitating ways to communicate the media message in environmental affairs at home and abroad.
The Minister stressed the importance of cooperation Coordination and teamwork, which is one of the strategic goals of formal and informal serious environmental performance, and from this point of view this award is launched in appreciation of the late media icon "Suzan Zaki", the journalist writer and one of the symbols of the association specialized in the field of environment.
Khaled Mubarak, President of the Environment and Development Writers Association, announced, during the first "National Dialogue Activities for Changes" Climate" that the terms of the annual competition cycle for the current year, includes only members of the Syndicate of Journalists, and that the works are published from Earth Day, corresponding to April 1, 2021 until April 1, 2022, provided that the works are received until the end of April 2022, the published works are on the issue of climate change The competition is concerned with the arts of creative journalistic work in its various traditional and modern forms.
The value of the prizes is as follows:

The first prize is ten thousand pounds

The second prize is seven thousand pounds

The third prize is five thousand pounds

The fourth prize is five thousand pounds

The fifth prize is three thousand pounds.

The nominated works are submitted from the original published topic on the date specified for the competition, along with two written copies of Word without the name of the journalist.

Submission is open to all website versions, and a photo of the ID card and a photo of the Journalists Syndicate card with the submitted topics are submitted, to be submitted The nominated works are located at the headquarters of the Association of Environment and Development Book 92 B Maarouf Street, off St. Ramses, the eleventh floor.