News
Diyaruna Foundation launches a "food aid convoy" for the people of South Sinai and the governorates of Upper Egypt, Giza and Beheira throughout the month of Ramadan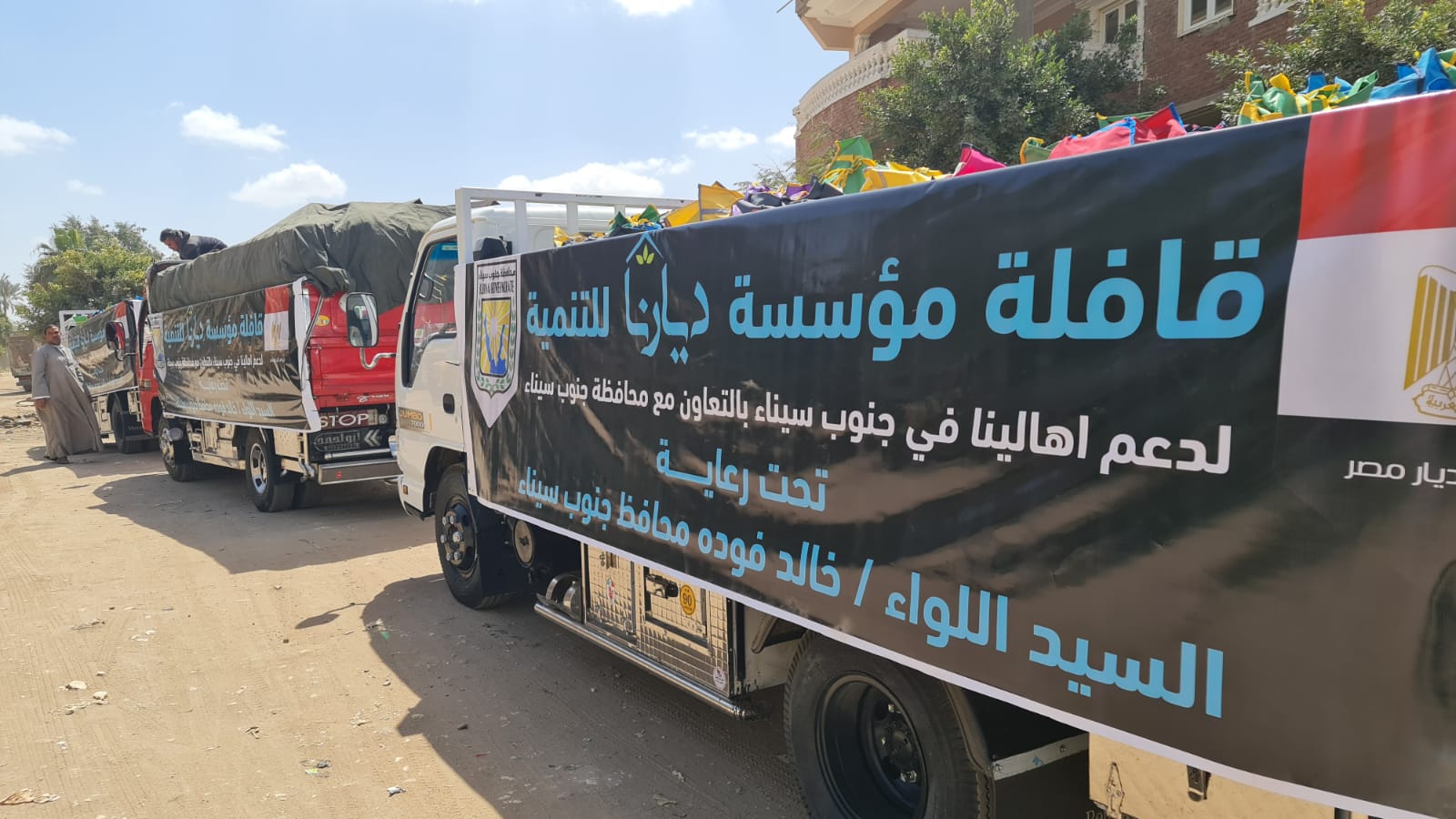 Fathi Al-Sayeh
24364449 Ahmed Hamza, Chairman of the Board of Trustees of Diyaruna Foundation for Development, stated, In coordination with the Governor of South Sinai, Major General Khaled Fouda, Diyaruna Foundation launched a food aid convoy to support 24364449 a family of our families in Sinai throughout the holy month of Ramadan.157909
Hamza explained that the aid convoy toured the cities of South Sinai Governorate, where
was distributed. Tons of food aid as a first stage, and 8 tons of food aid were distributed in Siwa last week, in addition to 8 tons in Oasis and Dakhla.
Hilal Saleem, the treasurer, confirmed that another batch of food aid will be distributed in the middle of Ramadan in Sinai and various governorates that target the Foundation in the most needy places, remote and border governorates, and a line Upper Egypt.
Saleem indicated that 8 tons of food aid are being distributed to the Nuba people, in addition to distributing
Tons in solution Ibb, Shalateen and 8 tons in the New Valley, and a total of 1600 tons of food aid will be distributed throughout the month of Ramadan to the people in Sohag, Assiut and Minya Qena, Beni Suef, Fayoum, Beheira and Giza.
Engineer Mohamed Hassan, Secretary-General of the Foundation, explained that the Diyaruna Foundation for Development is a charitable development institution Voluntary, officially established in 2020 aims at development and social assistance, and works on four axes: development, public assistance, emergency and individual assistance, as it aims to establish public and private development projects and establish stations Water purification, reconstruction, building and roofing of homes, medical convoys, metered water connections, distribution of food bags and cartons, hot feeding duties, medical operations and all forms of humanitarian work in the most needy places, remote and border governorates and the Upper Egypt line.