Technology
Huawei signs an agreement with El Sewedy Electric T&D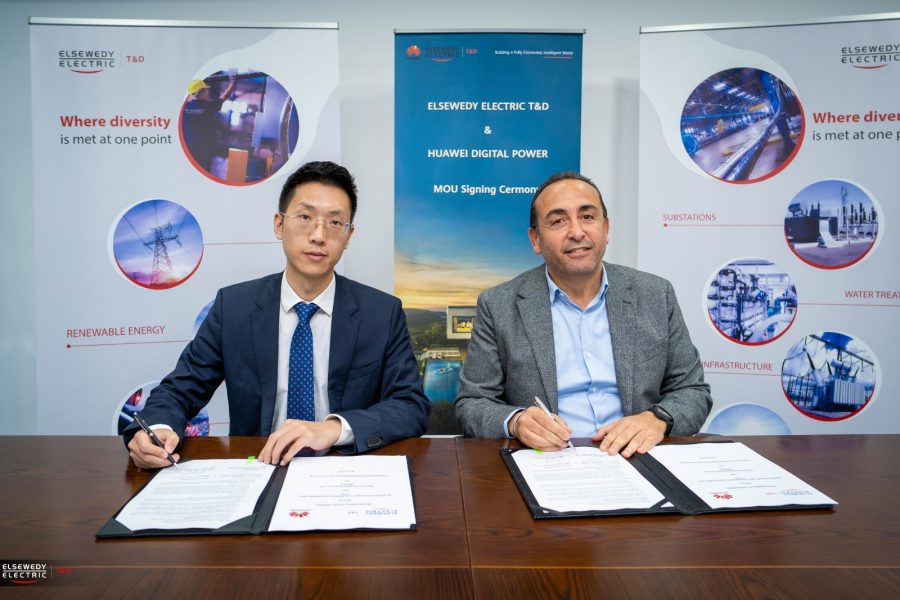 Eman Al-Wasly
Cairo at March 2023: Digital Energy Business Group signed a contract with Huawei Egypt, a leading provider of energy products and solutions. Digital, an agreement with El Sewedy Electric T&D, for joint cooperation in the fields of clean and renewable energy, especially FusionSolar smart photovoltaic energy solutions that integrate electronic and digital energy technologies and charge cars and electric buses in the Egyptian market.
2023 In this context, Mr. Joy Ding, CEO of the Digital Energy Business Group at Huawei Egypt, said: "Huawei strongly supports the Egyptian government's efforts to expand reliance on energy. green, and the sustainable energy strategy for the year 2023, so we look forward to working side by side with El Sewedy Electric T&D to cooperate in national projects in the fields of solar energy solutions and charging cars and electric buses, in line with With Egypt's plans to move to Alta clean energy, expanding the use of electric cars, and localizing the electric car industry in Egypt."
2023 Commenting on this Eng. Medhat Maher, CEO of El Sewedy Electric T&D, expressed his happiness to open horizons of cooperation with Huawei Egypt in order to serve the goals of El Sewedy Electric T&D towards expanding the implementation of renewable energy projects and the participation of the Egyptian state in this transformation, which the company has actually started through Its various projects implemented in this regard, and one of the most important areas that the company supports and focuses on currently is the projects of servicing and implementing electric chargers. Therefore, the company has developed a long-term plan through which it aims to open prospects for cooperation with major international companies in this field, including Huawei Egypt.
2023 It is noteworthy that the Huawei Digital Energy business group focuses on 5 main areas, including: smart photovoltaic; data center facilities; mPower for electric vehicles; power plants; and integrated energy solutions, as it aims to build a smart and low-carbon society based on digital technologies. Huawei will continue to cooperate with many companies specialized in the five fields in the public and private sectors in Egypt, as it comes within the framework of Huawei's strategy, which seeks to contribute to developing the business of vital sectors and industries and building smart and low-carbon societies based on digital technologies. Huawei combines digital technologies with power electronics to provide low-carbon, safe, seamless and clean solutions for sustainability.