News
Arabian Automobiles Nissan celebrates the holy month with a package of exclusive Ramadan offers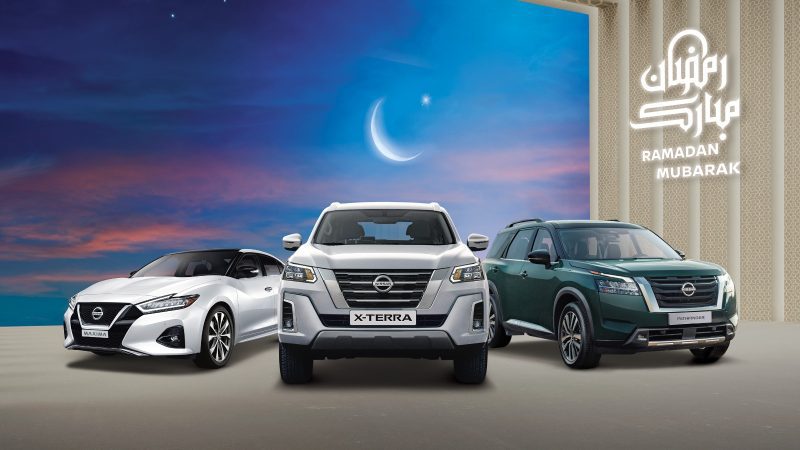 Aya Hussain
Arabian Automobiles, the flagship automobile company of the Abd Group, revealed Al-Wahed Al-Rostamani, the exclusive agent of the Nissan brand in Dubai, Sharjah and the Northern Emirates; About its latest special Ramadan offers on Nissan models in the coming weeks. The company seeks to meet the unique needs and requirements of its customers by offering a wide range of offers on various models.
Nissan launched from Arabia Cars offers special promotions during the month of Ramadan, through which it offers exceptional benefits to customers, including low interest of up to 0. 30% annually, and a one-year Nissan warranty. 5 years unlimited mileage for Nissan Patrol cars. In addition, eligible customers can take advantage of service packages of up to 3 years or 30 1,000 km, and 5 years of Nissan's unlimited mileage warranty at all costs. Select Nissan models, including the Nissan X-Terra, Nissan Altima and Nissan Maxima. For companies looking for suitable vehicles for their fleets during Ramadan, Nissan provides the Urvan with 5 years of service and a warranty for a similar period.
20230331 In addition to the Ramadan offers, Arabian Automobiles is launching the campaign "Eternal comfort with the ones you love", to ensure the comfort of customers during this season of the year. In the period from 04 March to 30 April, individual Nissan car owners can benefit from free pick-up and delivery services, while enjoying the holy month of Ramadan with their families and loved ones. Customers can also benefit from a discount of up to 30% on spare parts, repairs, add-ons and other valuable services, and another discount of up to 0026% on all types of maintenance service contracts.
Arabian Automobiles is committed to providing customers with the best deals on its range of new cars, and helping them find the perfect vehicle that meets their preferred needs. For more information and to experience the latest Nissan innovations, customers can visit Nissan-dubai.com, or call 800-NISSAN (647726-800, or go to the nearest Nissan showroom in Dubai, Sharjah or the Northern Emirates.647726