News
The Minister of Commerce and Industry is discussing with the Australian ambassador in Cairo ways to develop economic relations between the two countries during the next stage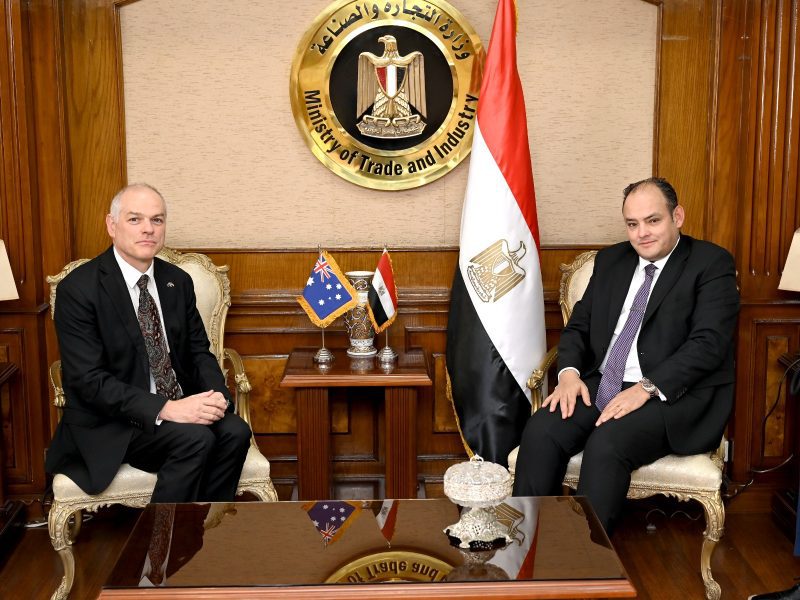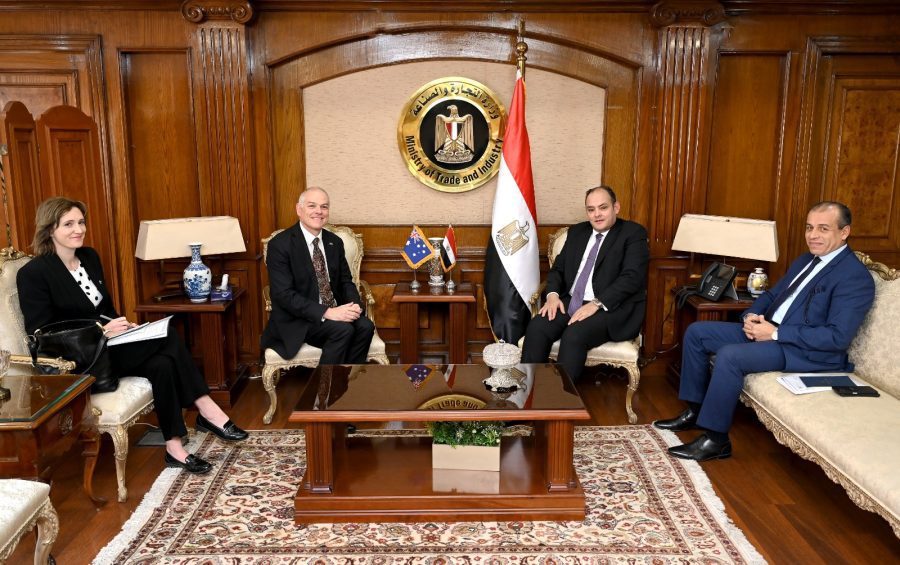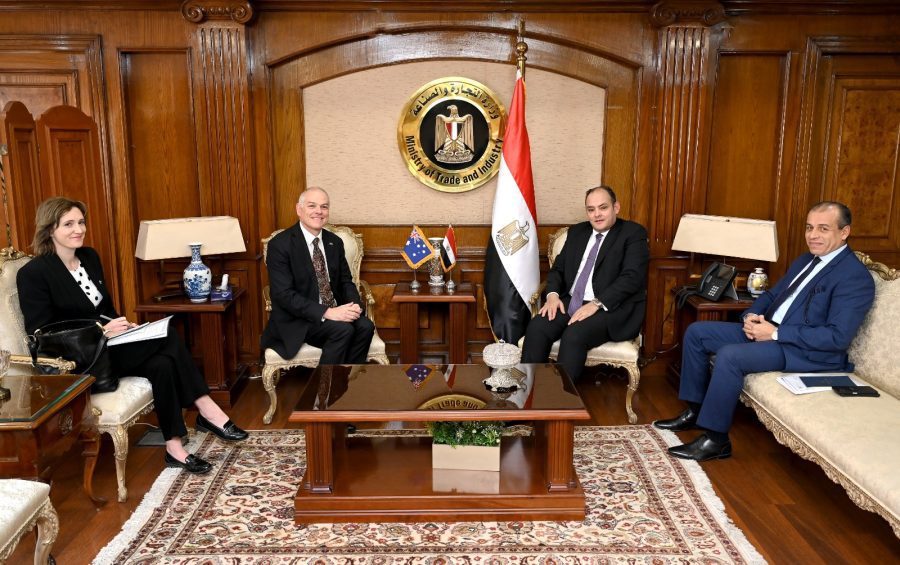 Fathi Al-Sayeh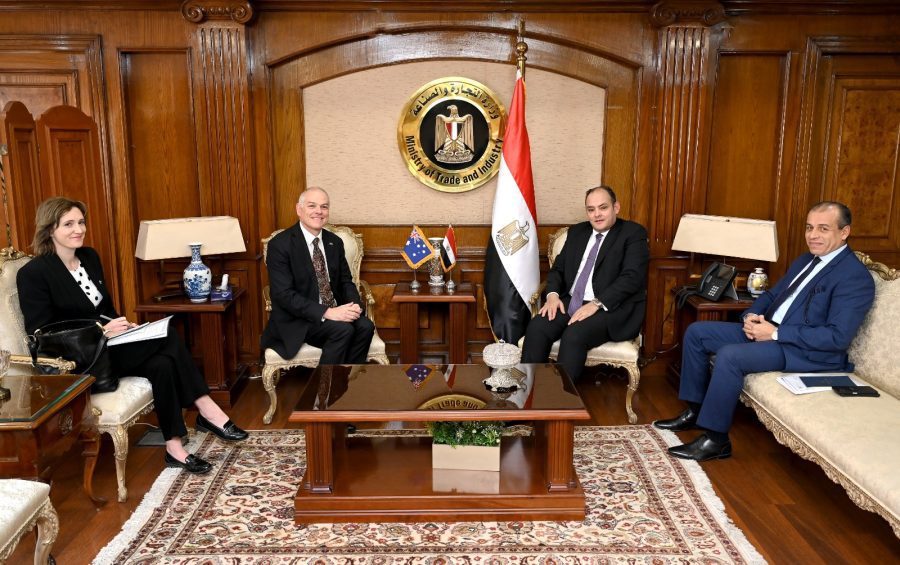 Eng. Ahmed Samir, Minister of Commerce and Industry, held a meeting with Dr. Axel & Oppenhorst, Australian Ambassador to Cairo, to discuss ways to strengthen economic relations between the two countries. He also reviewed developments in the global economic situation and a number of related issues. Common interest. The meeting was attended by the Minister, Commercial Commissioner/ Yahya Al-Wathiq Billah, Head of the Commercial Representation Authority.
The Minister said that Egypt and Australia They have distinguished trade and investment relations that contribute to the development of the Egyptian and Australian economies alike, referring to the primary role of the private sector in the export process, as well as the role of the ministry in regulating foreign trade and implementing trade agreements concluded between Egypt and a large number of countries and major economic blocs around the world.
Samir explained that the meeting dealt with ways to enhance Egyptian exports of agricultural products, the most important of which are fresh fruits and vegetables to the Australian market, as well as facilitating agricultural quarantine procedures. On Egyptian agricultural exports, in addition to facilitating the import of live animals from Australia, indicating that coordination will be made with the Australian side as well as the Agricultural Export Council to network Egyptian exporters with their Australian counterparts interested in importing from the Egyptian market.
The minister referred to the desire of the Egyptian side to benefit from the Australian advisory expertise in the field of mining, especially with regard to preparing feasibility studies and estimating quantities for exploration sites for a number of raw materials, pointing out that Egypt is seeking, during the current stage, to establish real value-added industries for these materials, as cooperation is underway with a number of countries in the Middle East and Africa in this regard.
Samir drew attention to the keenness of both sides to intensify joint efforts to increase intra-trade rates to rise to the level of distinguished bilateral relations between Egypt and Australia, pointing out that the volume of trade exchange between the two countries reached during the year 20230402 about 565 million dollars.
For his part, Dr. Axel and Oppenhorst, Australian Ambassador to Cairo, affirmed his country's keenness to enhance joint trade and investment cooperation with Egypt as one of the most important markets in the Middle East and Africa, pointing to the interest of Australian exporters and importers in The field of food products in the Egyptian market, as there are distinct opportunities for exporting agricultural products and crops to the Australian market, especially dates and citrus fruits, given that Egypt is one of the leading countries in the field of cultivation and export of these two products.