News
The General Assembly of the Chamber of Food Industries approves the results of its work for the year 2022 and presents the most important achievements and developments in the sector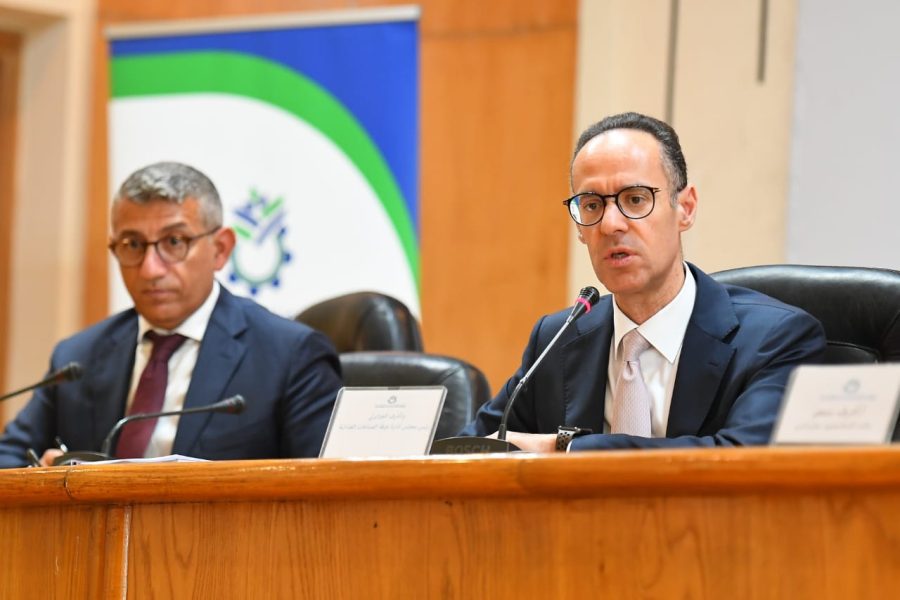 Fathi Al-Sayeh

The Chamber of Food Industries of the Federation of Egyptian Industries held its regular general assembly headed by Eng. Renewing the contract with the auditor and presenting the most important activities and achievements carried out by the Chamber during the past year.
(The President of the Chamber held an open discussion with the attending members of the General Assembly to answer their inquiries and ways to benefit from all the services provided by the Chamber in support of the sector.
Engineer Ashraf Al-Jazairli, Chairman of the Chamber, affirmed the keenness of the Board of Directors to continuously communicate with the members at the level of the governorates of the Republic, and to get acquainted closely with all the challenges facing them, with the aim of providing support to them, taking care of their interests, and preserving investment rates and job opportunities.
The President of the Chamber affirmed that the Council continues to strengthen the strategic partnership with the National Food Safety Authority, indicating that the Chamber provides technical support to food establishments to comply with With food safety requirements and accelerating the procedures for including establishments in the white list, the Chamber is also implementing partnerships with a development project in many fields to support Egypt's vision 2023 and achieve the goals of sustainable development. 2023

Mahmoud Al-Basiouni, Executive Director of the Chamber, reviewed during the General Assembly meeting the most important achievements and projects that the Chamber implemented during 2022 such as digital transformation and the automation of procedures in the Chamber with the aim of facilitating the members and saving time and effort. Achieving efficiency in the services provided.

A number of initiatives that the Chamber is currently implementing in cooperation with international organizations were also reviewed. development, such as the green path initiative, which focuses on supporting a number of small and medium-sized enterprises to comply with food safety requirements, reconciling informal companies and merging them with the formal sector, as well as enterprise support projects in the fields of entrepreneurship, green economy requirements, women's economic empowerment, digital transformation and innovation. 20230402